The lastborn of former Prime minister of Kenya and presidential candidate in the forthcoming general elections Hon. Raila Odinga, Winnie Odinga revealed how tough it was to deal with her big brother's death.


She opened up about what they went through as a family specifically herself when they lost Fidel when she was hosted on the Iko Nini podcast recently.


Fidel Odinga was the first son of Hon. Raila Odinga and was found dead under unclear circumstances at his Karen home on January 4th 2015. His death surprised many and it seemed to really affect his family especially his dad who had already started prepping him for political
activities and positions
.
Speaking on the podcast, Winnie revealed how bad the demise of her big brother affected her but in a different way.


"I did not cry immediately when he died. I just started crying the moment we were burying him, that is when it really hit me. During the funeral process, you just don't feel it because many people are around. It is after that body goes in and you are just there with your family that is when you feel it. That is when most people get into depression,"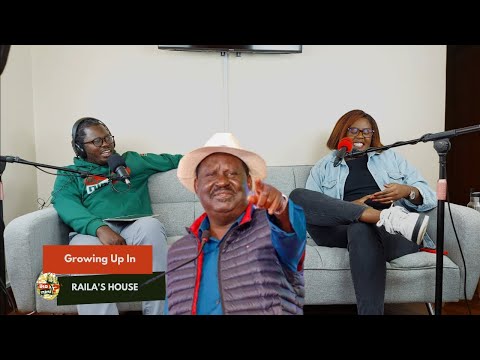 "Grief process is different for everybody. The most important thing is to be able to grieve in the end, don't act like it is not there, the only way out is going through it."


"You do not get over it, it is just something you learn to live with. But it is a difficult thing losing a sibling."


She went on to add that to get through that grieving period, her sister in law offered to link her up with a therapist, an idea she embraced. She says she still sees the therapist and even has two more making it a total of
three therapists.
She however admits that she doesn't open up fully to any of her therapists giving each some parts of her issues but never fully lays it all out for any.


Throughout the podcast, she shares what it is like to be Baba's daughter, both
the good and the bad
. She recalls an ordeal while she was doing her undergraduate degree in Philadelphia in the United States and her dad was still the Prime Minister of Kenya.
She explains how no one in the University knew this fact about her because she assumed the
leaders in the University
knew already while admitting her on scholarship.
"About a month after settling in the University and everything is fine am adapting, my parents decide to visit. At this time he (her dad) is still the Prime Minister. The day before he comes, the Secret Service come in pretending to check the rooms and all that."


"So on the day of the visit, he comes with a big convoy and we spend time together. About a week later, the Vice Chancellor of the University calls me and asks why I never informed them my dad was such a big deal and I just told him I thought they knew." She narrated.