Willy Paul
has decided to show off his wealth in an Instagram post as he teased his upcoming studio album. And this post has elicited a lot of excited but mixed reactions from his fans and other celebs.
Willy Paul
is promising to invest heavily in his upcoming project and had even promised (or is it threatened?) to quit the entertainment industry if it is not a resounding success.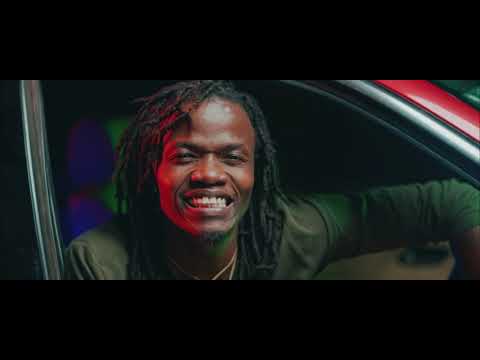 Terrence Creative promised to double his money -
wash wash
anyone? But I do hope
Willy Paul
knows that is a joke. Scratch that, I am sure he does. But just in case he doesn't I slid into his DM with the same offer. Hey, we all have to make a buck where we can.
Others were suggesting names for the album. Some were rather boring while others were actually really good. Anyway, most of his excited fans wanted him to share some of his blessings.
All of this piqued my interest because in a recent
interview he did with Eve Mungai
, he revealed that he has a Ksh 40 million mansion that he abandoned. Yup, he actually has a house he doesn't use much these days for his own personal reasons... I am typing this as I look around my bedsitter...
Also read:
Willy Paul Leads Celebs Supporting Juliani-Lillian
And he lives up to the Luo stereotype -his life is just the best! His houses? Mansions. His immense talent also needs to have enough room. His car? A sleek Mercedes Benz C200. And he revealed that the house he currently resides in -as big as it is- is actually a downgrade.
He is trying to live up humbly
.
And he has a studio in his house... A home studio is just something insane. This is on top of his record label studio -yup, I had to drop that just in case you forgot his label, Saldido Records.
Read more:
No Quarter Given
The funny thing is he revealed that royalties aren't exactly a big part of his financial windfall. My mind was blown! He is an artist who does not care for his royalties... Like the entire reason, people go to bat for their masters but he couldn't be bothered. He was unhappy that the Music Copyright Society of Kenya paid him like Ksh 4,000.
But that is not the only source of his immense wealth as he revealed he has some businesses he is doing with Mombasa Governor Ali Hassan Joho. How's that for a business partner? Although he shied away from revealing the full extent of his business interactions.
His YouTube account probably also generates quite a tidy sum for him because he is well on his way to garnering eight hundred thousand subscribers. The views must be earning him some handsome chums.
For more hot entertainment content,
click here
.