Still wondering who MCA Tricky's girfliend is?
Well, you are about to keep on wondering because the comedian has announced that he is not going to tag her or mention her name on social media. How can you do that to us Tricky! No judgments there but here at Kelebrity we love, love and we love to see celebrities flaunting their partners (and tagging them) on social media or walking side by side to interviews.
(shoutout to you Betty Kyallo and Nick Ndeda for allowing me and one million others to be a part of your relationship, trust me if you ever need one for the team, I am your person)
For MCA Tricky though, he thinks otherwise, his relationship is only for him and his girlfriend, not for anyone else, including you and I, the social media in-laws. I totally respect that you know- everybody has a right to privacy. MCA Tricky is keeping his girlfriend's identity under wraps but come on!
Can you at least add more photos of the two of you together for me? No, okay?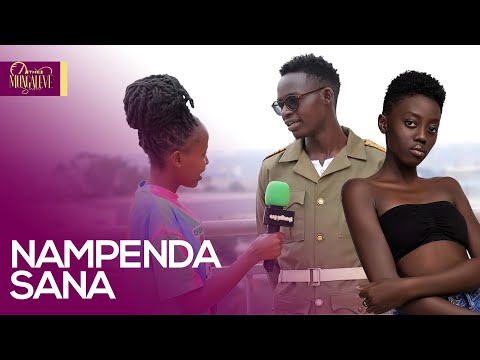 MCA Tricky introduced his girlfriend in August. Wow Tricky, what a way to mark girlfriend's day. Or maybe it is just a coincidence that his girlfriend's birthday fell in August? On the first day of August, MCA Tricky took it to Instagram to wish his girlfriend (his queen) a happy birthday and to our surprise, he was actually dating?
He was actually dating another person who is not Rue baby?
For the longest time, Rue Baby sparked relationship rumors thanks to the pics they used to post on social media. But as from 1st, errr, the relationship rumors died, fast! Rue baby was among the ones to wish her a happy birthday.
Until today, Tricky's girlfriend's identity is still a mystery. We are dying to know at least her name. Is that too much to ask? We wonder how long the social media in-laws are going to keep up. We have had so many like MCA Tricky but in the long run, fans normally discover things. Kenyans on Instagram are enough to form a perfect paparazzi team. It is very hard to keep your love life off social media, but how long do you think this will last? Well, good luck to the comedian-cum-radio host. If this is the path he has decided to go with, then, we have no choice but to wish him the best always. May they always choose each other, in good and in bad times.