Well, age kicks in and people stop looking the same. Who knew that Jeff Koinange was such a hunk back in 1997? A video has been making rounds on social media and many women - and men - cannot get enough of it.
He is still eloquent as he is today. However, there is a huge difference today. He is the most confident he could ever be. Watch the video: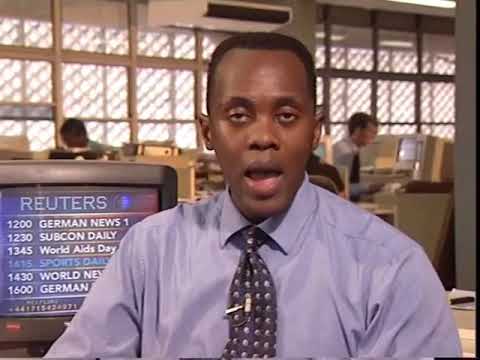 Here are some of the thirsty comments:

Lightness Mathew So He has been fine his whole life,okay.

Fatuma Musa Oh my God,he was soooo handsome and cute 😂 "his eyes though"

Jesse sm He was handsome lol

malesi Déliés Oh my his voice, facial expressions, eyes, looks 😅😅😍😍😍😍I'm loving this
Jeff Koinange has had an illustrious career. He has won an Emmy award. He was the Africa correspondent between 2001 and 2007 for CNN and CNN International. He has been a judge, representing Kenya on East Africa's Got Talent, alongside Vanessa Mdee and Makeda.
If you did not know, he started his career as a flight attendant with Pan Am (World Airways) at the age of 19. He is now 50 years old and has been active in media for over 25 years.
"After high school, I tried to apply for college but I couldn't get a scholarship...So one day, I am working in Nairobi as an office messenger and I see this advert in the paper saying it was looking for flight attendants and I applied," Jeff said in a past interview with Rwanda TV.
As a celebrated journalist, he has always had a major word of advice for whoever wishes to take this career path.

"I always tell journalists two things. one, you're only as good as your last story. After the story, you are forgotten and two, journalism is a calling, don't do it to be a superstar, only do it if you are passionate," Koinange added.
So, what's the best thing that you love about Jeff?