If Vera Sidika is the blueprint, then Pritty Vishy is certainly her follower. Pritty Vishy has molded herself socialite/influencer career path after the brand new Real Housewives cast member; from dating a famous musician, to being a video vixen, to now launching her own music career.
Read more:
Stevo Pens Emotional Poem For Late Dad's Burial
Yesterday, Pritty Vishy made her musical debut with a new song called Nimeiva which features another newcomer called Byzzo the Baddest. The surprisingly catchy song was actually teased by Pritty Vishy with a controversial post a few days back.
The influencer, 21, was trolled after a
teasing photo shoot
she dropped which she captioned with the suggestion that Team Mafisi are eyeing her. "Wanadai kunikula wanadai nimeiva...wanajifanya wapishi na hawajui kupika????"
Read more:
Kibe Takes Pleasure In Harmonize-Eve Mungai Rumours
Read more:
Rapudo Treats Amber Ray To An Early Valentine's
One social media user burst out laughing and asked all those who had laughed at Vishy's comment how it could be possible for someone to literary say that people want to "feast" her. "😂😂😂kama umecheka aki kuja hapa....unasemaje wanadai kunikula literally." Another one asked Vishy to disclose the country in which those who want to eat her are located, whether Kenya or Tanzania. "Tanzania ama juu Kenya sioni" Chii Jamoh wrote. Other comments included: "Heri nikule kibuyu," and "Labda wakukule akili."
Pritty Vishy went on to suggest that she was a victim of bullying for all those negative comments. But as it turns out, that was brilliant promo for the song, which is being received positively on YouTube.
Read more:
Diana Celebrates Seven Years With Bahati
"This is a nice song.... Nice writing 😘.. nice beats🔥," wrote one fan. "Pritty is a vibe," wrote another. A third fan commented, "The song is so nice 😍 kuna venye tu inaflow."
Check out the song below:
Read more:
Nadia Returns With First New Song Of 2023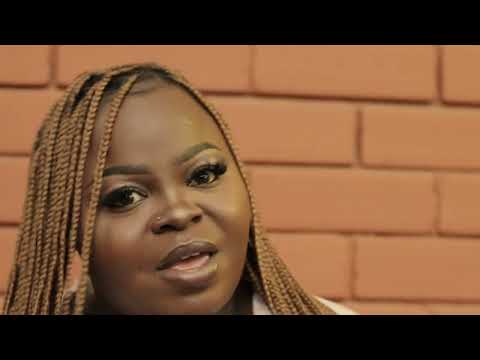 Pritty Vishy butt enhancement?
Will Pritty Vishy follow Vera's playbook to the end and seek to bleach her skin to get lighter? Well she has already gotten some surgical work to upgrade her looks.
Pritty Vishy has joined the bandwagon and has admitted to getting help with her booty. She dished the info during a Q&A with fans on her Instagram. One fan asked her whether her bum is all natural and Vishy responded by saying that she has had some cosmetic help; "Nooo nilidungwa sindano zikafura."
Read more:
Vera Posts First Reaction To 'Real Housewives' Announcement
Vishy also revealed that she is dreaming of the day she'd get a liposuction and finally rock a hour-glass figure. "Sasa nikifanya liposuction weeeeh mtatii," she wrote. In a prior post she had told a fan why she wanted the procedure; "Mm nataka liposuction bt in future I guess soon yani nataka kuwa tesa I mean kuwatesa."
Lipo is a popular cosmetic procedure with celebs that is used to remove unwanted body fat.
Yummy Mummy aka Murugi Munyi
famously got it done for her birthday early this year at a cost of Ksh 600,000.