The most talked-about artist in the country right now Stivo Simple Boy Keeps on amazing us every passing day, and Sunday night was another day for the Freshi Barida hitmaker to excite us.
Stivo had his first club performance last night since he returned to the music industry with the new management. The performance was all lit and that was not all, because you have not guessed who was in the company of the Freshi barida hitmaker doing a grand entrance. It is none other than his ex-girlfriend Pritty Vishy.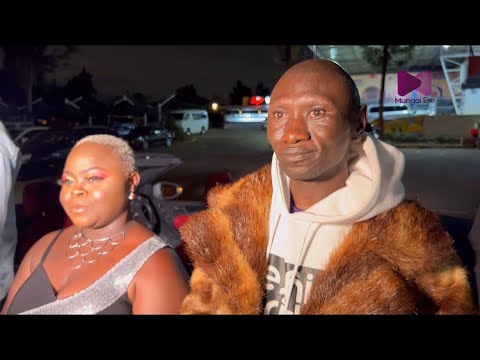 The duo was all dressed up and you could tell they had everything going well for them. In an interview later with Mungai Eve Stivo denied reuniting with Pritty but did not shut that door completely as he said if it is in God's plan for the two to reunite then it shall be so.
Stivo further said that if he is to get back with Pritty she needs to change her behaviors and be patient with him till marriage.
The artist also made some new revelations concerning his breakup with the content creator saying that the reason behind their breakup is because Pritty wanted Stivo to break his virginity while Stivo on the other hand, wanted to wait until marriage.
That is to mean that the singer is still sexually fresh, without blemish.
But if the two broke up a question then arises on why they are still hanging out together and going for gigs together. Well, the two have repeatedly argued that they are not interested in each other, but would you believe them after seeing them have a grand entrance into a club?
Pritty insisted that she had just come to support him because she had made a promise to help him grow in his career. You may remember it is Pritty who came out to speak out about Stevo's struggles when his former management was taking advantage of him.
Many fans believe that the couple still love each other and are just in denial of each other's feelings. Stivo in a recent interview denied the alleged relationship with the Mombasa-based Adasa whom they were rumored to be dating, and whom it was said he left Pritty Vishy for.
According to Stivo Adasa is just a musician whom they worked with and there was nothing more between them.
Just the other day Pritty was in the headlines after she said she is looking for a new man. The content creator further said that her ideal man should be ready to pay two million as the bride price as well as buy her a car.
Fans have also noticed the glow with Stivo since he got signed by his new management MIB records, seeing that he is now having shows and releasing hits.