Stella Mwagi is a Kenyan-born rapper based in Norway. As a creative who expresses her feelings through writing music, she based her music in exposing the discrimination they faced with her family when they first moved to Norway.

She grew up listening to Hip Hop and cheering to her idols, UB40, Lauren Hill, Queen Latifah and Salt 'N Peppa. She also loved watching Beyonce's live performances, with the back up singers and all the dancers and Stella wanted to bring the same into the world of Hip Hop.


Here's Stella's bio and how she's made a success of herself.


Stella Mwangi Age
Stella Nyambura Mwangi was born on the 1st of September in 1986. She is 33-years-old.
Stella Mwangi Family
Stella Mwangi was born in
Murang'
]an in
Central Province
, Kenya. The songwriter was raised by both her parents, she only spent five years of her life as a child in Kenya. In 1991, they had to move for a better life.
While in Norway, her father taught them their home language to preserve their culture and traditions in their new home. He taught them Gikuyu and Swahili.
He combined education and entertainment to teach them different languages. He would use poetry and music to teach them their hone language.

Through this, Stella was forever inspired to write her music in her home language and has a connection to the Kenyan culture. She started practising playing piano at the age of eight.
Stella lost her father in 2016. He was brutally murdered in a hit and run.
Stella Mwangi Career
In her interview with Okay Africa
, this is what Stella had to say about her career, "When I hear music sometimes I hear artists that are trying to make a hit, who are trying to kind of be on 'someone's level. So recently, for example, I made this song "10 Toes', which was just saying, trying to make it clear that this isn't a competition, that music isn't a competition. We need to think further than that. Like for me, hip-hop saved my life growing up in Norway. I know other black people, other Africans, that looked to hip-hop the same way. Yeah, it's important to have songs that can make guys dance or laugh, but music can mean a lot to people who are out there listening."
The musician grew up in a household of Jazz, gospel and reggae. In her secondary school, Stella was a member of the school choir. She gained confidence and started writing her music as an expression of what she experienced in her early years when they moved to Norway.


She loved Hip hop as she would always listen to artists such as Talib Kweli, Busta Rhymes, Flo-Rida, Rick Ross and Angelique Kidjo at their gigs in Norway.
Stella joined a group called The Rise, in 2011. The would do local gigs and a different set of performances. The group scored a huge gig when they performed for Nelson Mandela in 2015. This was during the 46664 campaign, which is for the fight against HIV/AIDS in Africa.
Later that year, Stella topped the charts in Senegal and Gambia for the song with Wagëblë. She started getting noticed by different artists and continued working on her craft.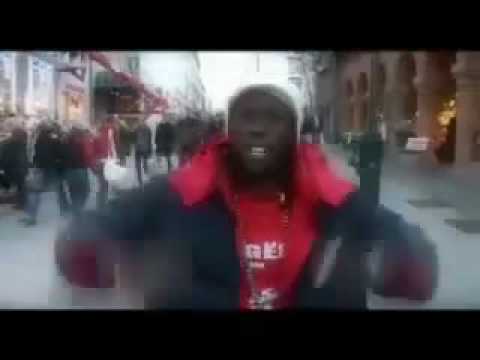 In 2006, she released an Extended Play (EP) with some famous Kenyan guest artists and became the best female newcomer in Kenya. Stella released her first single hit as a solo artist - she released Take It Back, in 2007.
The following year, the musician released two singles, The Dreamer and Makelele remix, which became a leeway for her to reach the spotlight.
The songwriter was recognised as Newcomer of the Year by MTV Africa in 2009. Stella started gaining confidence and embracing her craft through improvements and working to get international features. She opened a stage for Busta Rhymes in 2010.

Rising to more fame, Mwangi participated in the Norwegian national selection for the Melodi Grand Prix 2011 to present the country, Norway - in the Eurovision Song Contest, which was held in Düsseldorf, Germany.
The Kenyan-born musician won the competition. Stella topped the Norway chart for six weeks in 2011 with her Haha Haba hit single which made her win the Grand Prix.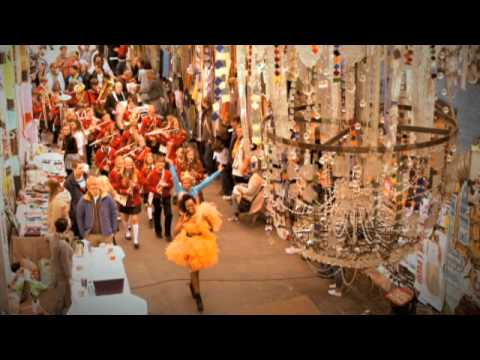 She again represented Norway at the Eurovision Song Contest with the song "Haba Haba" but she was unfortunate at this stage as she didn't qualify for the Eurovision final.


She was part of the Grand Prix again in 2018. As an artist, Stella has had her music playing on the following popular shows in America, Insecure, BET's Being Mary Jane and VH1's Basketball Wives. Her music was also added on the American Pie movie's soundtracks.
Seeing the need fro development and artists' consistency in the hip hop world, Stella advised upcoming artists to remain true to their crafts,
"For young artists, the most important thing is that they never lose that hunger. The most important thing is realizing that what worked for me won't work for you. We all have to find our way. Don't wish for someone else's way, even if you try to find some artist, say, Michael Jackson, that's his story and it can't be yours. Don't wish yourself to walk in someone else's shoes, just try to find your thing, cause this thing is a fight. It's a fight, it's a fight. Just keep on."


Also read - Willy Paul Says Bahati Has Never Written Songs For Him
Stella Mwangi Awards

Stella has been an influential figure in the game as one of the first popular female rappers from Kenya. She won the following awards since her active involvement in the music industry in 2005. She has been recognised at the following award ceremonies for her work.

MTV Africa Newcomer of the Year
Kisima Awards
Jeermaan Awards
Clops Awards
Stella Mwangi Controversy

Gucci made a "balaclava jumper" in 2019 which was heavily criticized for resembling blackface. That saw a number of artists, among them Stella, vowing to boycott the sale of the balaclava.



She vowed to boycott the brand. Thereafter, Stella pledged herself to support African brands than supporting Gucci.


Stella Mwangi Philanthropy
Stella saw a gap in the entertainment industry in Kenya whereby artists were not being recognised enough for their work and she decided to take the opportunity and run with it. Stella worked up a project called Chukua Hatua and created a platform by calling on Kenyans to stand up for their rights.


Stella Mwangi Net Worth

Main image credit: Instagram