Kenya's superstar boy band,
Sauti Sol
is undoubtedly one of the most successful acts in the music industry at the moment.
The group
which has had the privilege of performing and entertaining revellers worldwide while wining accolades both home and away also happens to be one of the most sought after bands in Africa.
The group focused on art and cultural exchange as a way to expand their fan base and create music that is currently trending in modern-day music.


Here is Sauti's Sol's biography and how the band keeps being the most sought after in Africa.
Sauti Sol Age
Sauti Sol was formed in 2005. The band is 15 years old.
Sauti Sol Early Life
Sauti Sol was formed in 2005 by Baraza, Chimano and Savara who had met while still in Upper Hill High School and they used to render their performances at the school.

The trio later met with a guitarist, Otieno. He attended at Strathmore School at the Alliance française in Nairobi.


After having a complete team, they decided to form Sauti (Swahili for "sound") and immediately wrote & recorded their first song, Mafunzo ya Dunia. The hit song made it to into their debut album, Mwanzo.

The band later added the Spanish word, "Sol" which means sun. They then became Sauti Sol.

So what key roles do each of the members have in the group?


Bien-Aimé Baraza – Songwriter, Guitar, Piano
Willis Austin Chimano – Baritone, Performer, Keytar
Savara Mudigi – Vocalist, Producer, Drums, Bass Guitar
Polycarp Otieno – Guitarist, Producer, Composer, Arranger
Sauti Sol Education
Baraza studied for a Bachelor of Communications & Journalism degree at the United States International University and Savara studied for a Bachelor of Commerce in Finance degree at the Africa Nazarene University.

Chimano studied for a Bachelor of Communications & Journalism degree at the University of Nairobi, and Otieno studied Actuarial Science at the Jomo Kenyatta University of Agriculture and Technology.


Sauti Sol Career
In 2006, the band participated at the Kenyan Music Competition that was hosted by the Alliance française in Nairobi. For their brilliant performance, the group was featured in the album compilation recording and later signed to Penya Records.


They released their debut studio album Mwanzo on the 4th August 2009 with Penya Records. After the success of Mwanzo, the group continued their journey and released their second studio album Sol Filosofia two years later.
In July 2012, they released a self-titled extended play Sauti Sol. They collaborated with a South African rapper Spoek Mathambo who produced the album in his native country and in Nairobi too.
Expanding their name to different cultures, Sauti Sol recorded one of their music videos in the Netherlands. The video was shot in an old ammunition factory which had been fully converted into a cultural heritage site popularly referred to as the cathedral.


They released their third studio album, Live and Die in Afrika. It was released on the 21st of November in 2015. To add a little extra element to their release, Sauti Sol made the album available for free downloading for 24 hours and they regarded it an early Christmas present to their fans.
Live and Die in Afrika was released under Sauti Sol Entertainment as their original produced work. They topped charts with a total of 400 000 downloads which were made during the free period.
Sauti Sol released their fourth studio album,
African Sauce
on the 31st of January in 2019. The group was primarily known for Afropop and R&B, but with their fourth album, they featured the likes of Patoranking, Tiwa Savage, Burna Boy, Vanessa Mdee, Yemi Alade, Khaligraph Jones, Nyashinski, Bebe Cool, Mi Casa, Toofan, Jah Prayzah and C4 Pedro.
After their infectious, singles
Suzanna
and
Brighter Days
,
Sauti Sol
returned with
Insecure
and the song already had the masses in awe!
The track oscillates between the perspectives of two lovers, each dealing with their respective insecurities.
"Everyone is insecure about something in their lives"
says band member Chimano.
They released their fifth studio album,
Midnight Train
in 2020. One of the singles from the album
"Suzanna",
was recorded five times and five different versions of the song were produced before they could decide which one to release.
The 13 track album takes you through the journey of life, embracing the trials and tribulations that come with it. The title track
"Midnight Train",
produced by Andre Harris (Justin Bieber, Kanye West, Jill Scott), is a representation of their never-say-die attitude. The song is about their hustle and the effort they have put into their career, burning the midnight oil.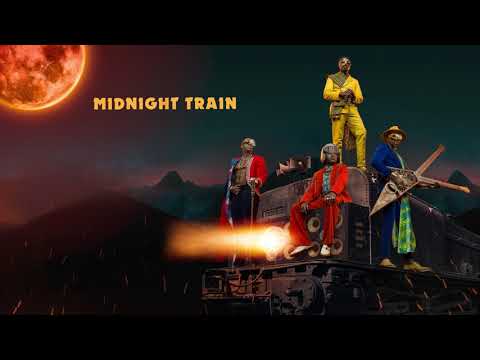 Sauti Sol Discography
In their 15 years of making music, Sauti Sol has released five studio albums and an extended play.
Studio albums
2008 - Mwanzo
2011 - Sol Filosofia
2015 - Live and Die in Afrika
2019 - Afrikan Sauce
2020 - Midnight Train


Extended plays


2012 - Sauti Sol


Sauti Sol Awards & Nominations
Sauti Sol is an award-winning group that has combined efforts with local and international acts such as Sho Madjozi, Burna Boy, Platinumz Diamond and man more. They have won both local and claimed international awards as well. Here is the list of Sauti Sol Awards.

Abryanz Style and Fashion Awards
2015 - East Africa's Most Stylish Male Artiste
2016 - East Africa's Most Stylish Male Artiste
"Tulale Fofofo", Africa's Most Fashionable Music Video
2017 - Most Stylish Male Artiste - Africa
2018 - Most Stylish Male Artiste - Africa
2018 - Fashionable Music Video of the Year - Africa
Africa Entertainment Awards
2015 - Hottest Group
2016 - Hottest Group
2018 - Hottest Group
African Muzik Magazine Awards
2014 - Best African Group
2015 - Best African Group, Best Dance in a Video, Song of the Year
2016 - Best Male East Africa, Best African Group, Artist of the Year, Video of the Year, Song of the Year
2017 - Best African GroupNominated, Best Male East Africa, Video of the Year, Best Collaboration
2018 - Best Live Act Sauti Sol for Best Group
2018 - Best Male East Africa
All Africa Music Awards
2015 - Most Downloaded Group, Most Downloaded, Most Downloaded Afro Pop Single
2017 - Most Downloaded Group Sing, Most Downloaded Song of the Year, Most Downloaded Afro Pop Artists


Sauti Sol Controversies
On the 28th of April in 2014, Sauti Sol received some backlash from the public for their music video content on the song Nishike. It caused a major uproar due to its steamy content and the video eventually got banned from airing on most local television channels.
Baraza later expressed his feelings regarding the ban and shared his disappointment, stating that he refuses "to be a secular artist boxed by society to restrict my freedom of expression."


The band has been cheated on more than one occasion with their highlight being a Congolese man that booked them for a show and refused to pay them.
In a video recorded by the band's lead
vocalist Bien
, he dishes out the full details of how the band was conned by this particular Congolese man who invited them for a mega-performance in DR Congo only for it to turn out a scam.
''We´ve previously been conned. I´m sure every artiste has ever been conned. So we had a show in Congo this one time in a place called Goma and it was so successful mehn! We played in a stadium that was packed and we always had a dream of going back coz we thought that would be the norm.But the second time we were invited to play in Goma was by a private-like promoter who had just seen our show previously and was like ´these would be the guys to bring to play on Christmas Eve. So it was the 23rd of December we were to pick our flight from Kigali, Rwanda and everything went well..."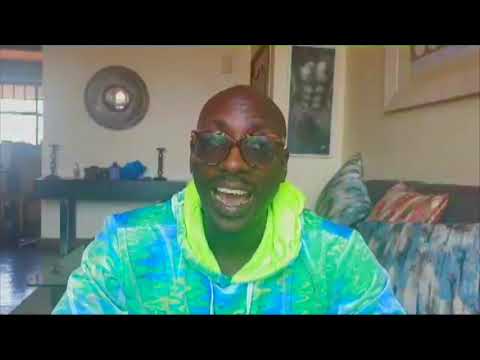 Despite the challenges they have faced and the backlash they have received at times from the public, there's no denying that they keep bringing their best for the fans.
Read next:
Sauti Sol's Willis Chimano's Pants Dragged!

Main image credit: Instagram