Sarah Hassan is one of Kenya's top actresses who has appeared in a number of films and television series. She's also a presenter and a TV host.




Her time on the big screen has seen receive so many awards and the viewers have also got to see one of her very own productions.

Here's how Sarah Hassan rose to fame.


Sarah Hassan Age

Sarah Hassan was born on the 5th of September 1988. She is 31 years old.


Sarah Hassan Early Life
Sarah Hassan was born in Mombasa and she's only child in her family. Her parents are Lucian and Hassan.
However, Sarah has not revealed much about her parents as she's quite private when it comes to her personal life. During an interview with
Magzter
, when probed about her parents she said;
"I would rather not speak about them as they are very private people."
Sarah Hassan Education

Sarah Hassan attended the Machakos Girls High School where she obtained her O'levels.

She then studied Science in Actuarial Science at the Jomo Kenyatta University of Agriculture and Technology.

However it seems acting was definitely a calling as she graduated in 2016 from the New York Film School.

"It is a scary, exciting dream. A new chapter in my life and I am so grateful to God for everything he has blessed me with so far. 2015 was an amazing year, the love of my life Mr Martin Dale, proposing to me, and getting accepted to the prestigious New York Film Academy."
Sarah Hassan Marriage

In 2015, Sarah Hassan announced that the love of her life, Martin Dale, had proposed and she said yes.

"The love of my life asked me to marry him and I said yes. "He literally bought all the flowers at Sarit. One day I will tell you the whole story." she posted.




The couple was able to tie the knot in 2017 in an elaborate wedding where they invited friends and family. The beautiful wedding ceremony was held in Karura Forest.

In 2018, the couple announced that they were welcoming their first child.


Sarah Hassan Career

It was at the age of 5 when Sarah Hassan started acting and from there in her career, Sarah has starred in numerous TV series.

"From when I was young, in school and was able to understand film and TV, I always wanted to go to Film school specifically New York Film Academy in Los Angeles to learn and understand more, but some dreams take longer to accomplish." Sarah Hassan disclosed.
While in Los Angeles, she wrote, produced, co-directed and acted in a short film, 'The Company You Keep'.
Her first show that she hosted was the East African Dance show
Sakata Mashariki
and this was in 2011.
In 2013, Sarah became the host for the television show
The Wedding Show
till December 2014. Since 2015, Sarah has been the host of the reality television show titled,
Maisha Max
.
Apart from being on the screens, Sarah has also had the opportunity to be the one behind the scenes.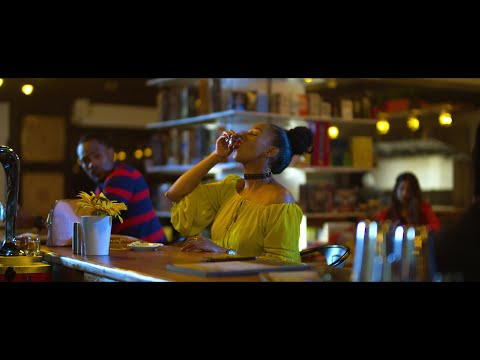 In 2019, Sarah produced the romantic comedy,
Plan B
which was directed by Nigerian film maker, Dolapo Adeleke popularly known as Lowladee. Since its debut, the comedy took 2 wins and three nominations at the Kalasha International Film and TV Awards.
Sarah Hassan Awards

In her many years in the industry, Sarah has picked up a number of awards along the way. She has proven time and time again, that hard work pays off and one can get recognized for it.

Here's a list of the awards that she's won over the years.

2010 - Best Actress at the Chaguo la Teeniez Awards
2011 - Best Actress at the Chaguo la Teeniez Awards
2013 - Best Supporting Actress at the Kalasha Awards
2015 - Best TV Hosts at the Kalasha Awards
2015 - Best East African Journalist of the Year Award at the Swahili Fashion Week
2018 - Best Actress at the Festigious International Film Festival
2018 - Best Indie Film at the Festigious International Film Festival
2018 - Best Actress Silver Award at the LA Shorts
2018 - Best Short Film Silver Award at the LA Shorts
2018 - Honorable Mention Best Short Film Los Angeles Film Awards
2018 - Best Short Film Award of Merit at the Best Shorts Competition
2018 - Best Actress Award of Merit at the Best Shorts Competition
2020 - Best Movie East Africa, Plan B, at the 7th Edition of the Africa Magic Viewers' Choice Awards (AMVCA)


Sarah Hassan Hair & Fashion

Many have always adored the way Sarah carries and presents herself when in public and a lot of young ladies actually do look up to her.

She does not put on any weaves, and that natural hair of hers is her prized possession because she wears it so well.




No one can deny that her taste in fashion is goals as she's always on point looking like a million bucks.



Main image credit: Instagram