It is truly Rayvanny and Paula Kajala's day!
Oh wait, you thought that Rayvanny and his girl Paula Kajala made headlines after they went public with their relationship? No! Rayvanny has a new song and guess who is the vixen. Yeah, you guessed right!
The one and only Paula Kajala.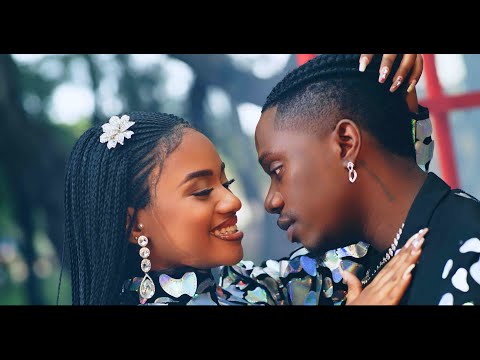 The song, wanaweweseka, already has two hundred thousand views on youtube. It features lyrics like Wenye wivu wasijinyonge, ila wapigwe shoti wafe and Nakupa yote mumunya, utamu wa pipi mate. In the video, Paula looks as beautiful as ever. She changes into six outfits. A pink two-piece, a shiny dress, and towards the end she has a white two-piece. The song starts off with them almost hugging and some really colourful start to grow from there.
These two have been expressing love to each other on social media for the longest time. You see how people say that when two people have been together for the longest time
wanaanza kufanana?
That is where Rayvanny is with Paula Kajala. They have been serving some major relationship goals. at some point,
Paula was rumored to be pregnant but none of them addressed the rumours.
Also, from the video, she is wearing a two-piece, so, chances are she is not preggo. But with celebs, you never know. maybe the video was shot some time back and they have decided to release it today, Kylie Jenner style.
Rayvanny and Paula Kajala have been through a lot already.
Paula's mom, Fridah Kajala once involved the police and accused Rayvanny and Hamisa Mobetto
of getting her student daughter to get drunk and recording her afterward. A short video was doing rounds on social media that showed Rayvanny getting cozy with Paula. Rayvanny had uploaded the video but after receiving a lot of hate from his fans, he decided to delete it. It was too late, the video had been downloaded severally by almost-everyone.
Mama bear, Fridah immediately took it to Instagram to express her disappointment towards Rayvanny and Hamissa Mobetto. She revealed that Hamisa requested to take Paula out for lunch, and of course she did not hesitate to say no to her. However, Hamissa took her to Rayvanny's house where they got drank. She involved the police and they were arrested.
Hopefully, we will get to see more of Paula in Rayvanny's video.
Who knows, they might be the next Beyonce and Jay-Z- apart from the fact that Paula can't sing. I wish she could rap or something then they would fall in the category of power couples in Africa. Or maybe she can sing? She has never given us a reason to believe she can sing. Probably concentrating on schoolwork? We wish these two nothing but the best.