Actor Omosh has come forward to reveal that he never asked for cash from Kenyans.
The actor has said that all he ever wanted was friends and not money. According to Omosh, he doesn't have friends. People he can talk to whenever he has problems.
Omosh needs someone who can tell he needs help, he doesn't want to be the one to ask
.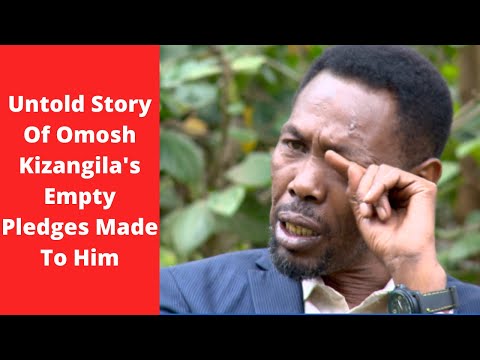 Wale walinipata is enough for me. Thankyou to everyone who ever gave. Hakuna mtu nitaanika. Kama ulinipromise utanipatia na hukunipatia, acha ikuume pekee yako.
The pandemic hit really hard last year, a lot of jobs were lost. Omosh did an interview with a local online platform and clearly, from what Omosh has said, Kenyans misinterpreted his request. Kenyans, as always came through for him and well-wishers built a three-bedroom house for him. A few months later, Omosh was now requesting for someone to help him get a camera and a tripod.
I'm not really sure about what he meant. In his first appeal, he says, he did not ask for help.
All he wanted was to talk to a friend. But then the person he opened up to, decided to air his problems.
So you are probably wondering what Omosh did with the camera? Easy. Speaking about his camera and content creation, Omosh revealed that he is working on something- a lot of content. He revealed that he is taking things slowly by releasing content at least once a week. He doesn't want to get to a point where he will be stuck because he doesn't have anything to post anymore. The actor has said that he walks around with his camera and shoots whenever he feels it is necessary.
He already has 13 episodes worth of content and when the right time comes, he is going to release them.
Omosh's story has been taken differently by different people.
There are those who think he is genuine while there are those who think he just wants Kenyans to take care of him. By now, probably you have a different opinion towards him. All Omosh ever wanted was a listening ear, someone he could talk to when he felt like talking to someone. He gave a special shout-out to Abel Mutua, who was also in Tahidi High. He thanked him for always coming through for him.