On this International Women's Day, one of Kenya's best rappers, Nyashinski has decided to honor some of the best female artists he has worked with over the years.
Nyashinski took to his Instagram stories to notify his followers that he was honoring some of the best female acts he has had a chance to work with.
Nyashinski who is a legend in the game has been a mainstay in Kenya's music industry for years.
Here are the female artists Nyashinski chose to celebrate this International Women's Day:
Amani
He aptly started his list with
Amani
, Nyashinski, and Amani (before she became a gospel artist) collaborated on one of Kenya's biggest hit songs in the early 2000s which was titled Bad Boy.
The song had a catchy hook thanks to Amani's vocal range and Nyashinski's undeniable technique on the mic had all the boys in town rapping along to the tune. The combination gave birth to a tune that was appreciated by consumers of all sexes and all ages.
Sanaipei Tande
Songstress Sanaipei Tande
was up next on Nyashinski's list. The two have been in the industry for around the same time. They, however, did their first song together just recently.
The song titled
Jali
was written & Performed by Sanaipei and Nyashinski. The catchy tune was produced by Ihaji and mixes Nyashinski's lyrical prowess and Sanaipei's angelic voice for an undeniable masterpiece.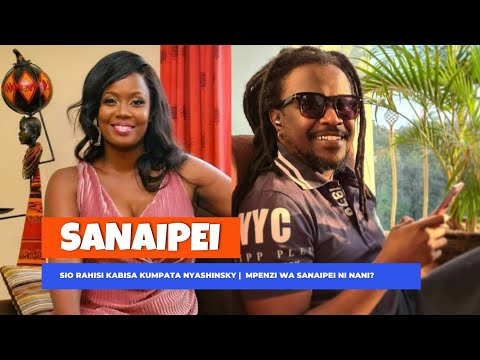 Maybe the reason they hadn't done their collaboration until recently was that it's not so easy to get in contact with Nyashinski. She noted this in a recent interview.
Femi One
Femi One
who is the latest female artist to do a collaboration with Nyashinski was the next one on the list. Nyashinski noted in his story that they did their collaboration "proper". This seems to be a play on words on their hit collaborative effort called
Properly.


The song is a classic rap song with both artists holding their own on a gritty beat with their wordplay and a great performance on the video to boot.
Nikita Kering
Next up on the list was Nikita Kering, the two don't have a song out together.
So, maybe this was a hint at things to come. Nikita is a budding songstress with the voice of an angel thus a collabo with Nyashinski would definitely be one for the ages.
Main Image Credit Instagram