Popular comedian and actor Njugush
who is considered one of the funniest comedians in Kenya recently celebrated his birthday. His real name is Timothy Kimani and he became an internet sensation when he found his passion, comedy. Njugush has become one of the country's favorite comedians who is known to bring humor out of any situation.
However, being in the public eye he's often been criticized for his
looks
to having some of his jokes not landing with the general populace and having him apologize. Despite that, Njugush still remains one of the most influential Kenyans to date.
Here's a look at the times, he's had everyone talking because of what he did or what he said.
Did Njugush's wife cheat on him?
Comedian Njugush's wife recently revealed to him that he was actually not the first man looking for her hand in marriage.
Njugush's wife Celestine Ndinda and Njugush shared a light chat on Youtube about how many people they have dated. Njugush's wife surprised him by confessing that she had actually been with two other men, but things didn't work out.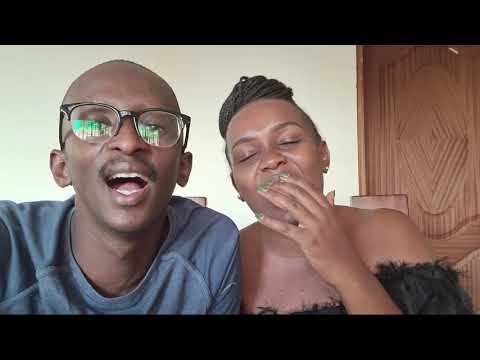 Njugush dragged for his looks?
Comedian Njugush took to Instagram to share a gym photo after his workout session. But instead of complimenting him on his commitment to exercising, he seems to have attracted attention to his crotch.

People commented that is too skinny to be working out strenuously in the gym. The photo has driven women and men all kinds of crazy, judging from the comments that it prompted on Instagram.


Njugush blasts rogue politicians
The roadblock exercise seemed to have grated on Kenyans' nerves as many of them took it as an added insult to injury. The pain of lost livelihoods and suffering that the month-long lockdown drove many celebrities and the people of Kenya to social media to express their grievances.


Njugush is well-known for his hilarious metaphorical takes on politics that tend to bring humor out of government-brought conditions.
Read the full story
here
.
Njugush surprises his wife

Njugush drove a sleek white Mercedes Benz E-series edition into their home in Ruiru, romantically wrapped with a red ribbon, to the front of the house. Celestine Ndinda who showed up with a blindfold could not believe her eyes when the blind fold was finally taken off.


Well, was this a joke or what knowing her husband to be the prankster sometimes? Nope, the gift was truly hers.

The expensive car was Njugush's way of expressing his love for his wife, and also a sign of gratitude for her undying support.