Tekla Nyamaru Kariuki, popularly known as Queen P is an upcoming singer, signed to Willy Paul's Saldido International record label. She is also the daughter of legendary Mugithi singer, Mike Rua.
Read Next:
Willy Paul Hits Back At Miss P
The star recently had an interview on Citizen Radio's
Mambo Mseto
show, hosted by Mzazi Willy Tuva, Selly Kadot Amatuba, and DJ Flash. During the interview,
Willy Paul's newly signed Saldido star
touched on how life as the daughter of the famous adult content singer has been for her.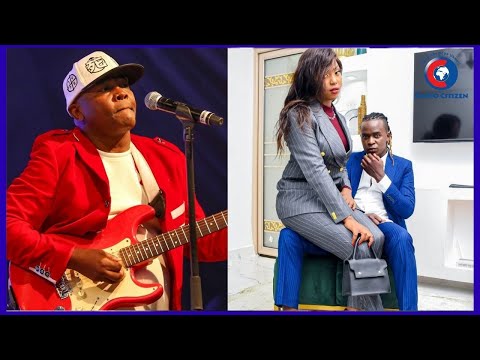 Meet Queen P
She noted that she was meant to study film in London, but was unable to go due to unavoidable circumstances. She studied film at Shang Tao School of Film (an institute based in Nairobi, Kenya) however, she dropped out to follow her passion for music.
Willy Paul noted in one of his Instagram posts about his new artist (who many believe is a Miss P replacement) that she used to do backup vocals for his former signee, and now her time has come.
On her father's music
The hosts' segued well into talking about Queen P's father, an artist widely considered as the king of Mugithi, they paused the question of whether she listens to her father's music.
Queen P noted that even though
she listens to her father's music,
her mother was reluctant to let her listen to the music as it contains graphic lyrics. She confirmed that she took it upon herself to listen to the songs, and noted that her father is great at the job he does.
She added that she understands what her father says and what he does in his music. She noted that she is a fan, and her favourite song of his is Kiarie.
On her relationship with her father
She noted that her relationship with her father is nice. She further explained that she was closer with her mother as the two live together. She noted that she sees her father once or twice a month as he and her mother are separated.
On her relationship with Willy Paul
She, however, noted that Willy Paul's reputation as a playboy was one reason she didn't want to tell her father that she was now working with the Saldido boss as it might have clouded his thoughts. She noted that she would definitely call her father to let him know, after the interview.

Main image credit: Instagram