Gengetone artist Mejja
is facing yet another hurdle in his music career. Not long ago, one of his hitmakers
"Tabia za wakenya"
was put in the spotlight for all the wrong reasons with allegations that Mejja had stolen the song from an uprising artist, earning him a copyright strike from YouTube. Little did we know that this was not going to be the last time his
music was put under public scrutiny.
Just recently, Mejja took to his Instagram to announce that his new song,
"Ngoma Ya Friday"
had been pulled down from YouTube for reasons unknown to him. He expressed his frustration stating that no one should ever benefit from someone else's sweat and hard work, adding that the occurrence is simply going to make him continue to create more music for his audience.
Of course,
this announcement
has only gotten fans enraged and beside themselves. After the curfew was lifted in Kenya during the Mashujaa Day celebrations, Kenyans took to social media, requesting Mejja to release a hit song to help them celebrate the lifting of the curfew by President Kenyatta. It was then that Mejja decided to give the fans what they want by releasing the
"Ngoma Ya Friday
hit song. To therefore have it pulled down from YouTube is not being taken lightly by fans.
The song, which had already accrued over 107k views, is a feel-good jam that was already
making waves on major radio stations
in the country as well as on bars and city clubs, that were just welcoming old and new customers that had been locked away as a result of the COVID 19 restrictions.
Netizens believe that the constant
drawbacks that Mejja
continues to endure are now becoming a personal vendetta against the artist, especially because he was still dealing with recovering his "Tabia za wakenya" music video back on YouTube. The artist, also famously known as
Okonkwo
has gone ahead to put ease to his fans telling them that he is also working on getting the video back online and that if he still doesn't succeed, fans should expect to see more hit jams and
other collaborations
moving forward.
Among those who demonstrated their support for the artist is well-renowned DJ Joe Mfalme who
encouraged Mejja
saying that he should keep going and that the deejay will continue making sure Mejja's music is heard far and wide. In solidarity, fans are also releasing dance videos on YouTube and TikTok, as a means to ensure that Mejja's song is still on everyone's lips and ears.
Notwithstanding, Mejja continues to entertain his fans through his sensational performances on stage. This month has seen Mejja perform at the
Oktoberfest
event that happened just barely a week before this saga. He also collaborated with the
Ochungulo Family
music band in their most recent hitmaker,
Deliti
.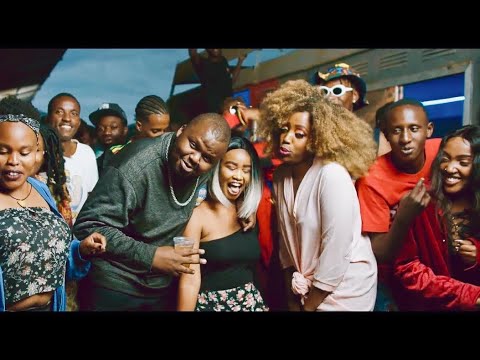 Mejja, will also be performing live at an event this coming week which just shows that nothing and no one will be stopping him from retaining his household name in the
Gengetone music industry
. We know because he also posted a photo of his beautiful daughter saying that she was his strength during such low moments.