Shanah Manjeru, a 13-year-old Kenyan gospel musician, won a major award at the All Africa Music Awards (AFRIMA) for her song "God Will Make A Way" in the category of Best Female Artiste in African Inspirational Music.
Read Next:
Size 8 Teaches Young Daughter To Drive
After her win, Shanah became the y
oungest-ever AFRIMA Award winner at the age of 13 years old.
Nikita Kering
, a Kenyan who won an AFRIMA Award at the age of 17, had previously held the distinction.
Shanah was also given the honor and chance by AFRIMA to give the opening welcome to all of the AFRIMA nominees from around Africa. This occurred on November 21, 2021, at the EKO Hotel and Suites in Lagos, Nigeria, during the grand opening of the awards ceremony night.
Other Kenyans also took home trophies in their respective music categories on the night.
Shanah's win at the AFRIMA Awards is a clear testament to her skill and music, which continues to inspire and impact thousands of people of all ages not only in Kenya but throughout Africa and beyond.
Humble beginnings
Shanah began the night as the youngest ever nominee
for the All Africa Music Awards (AFRIMA). Shanah's singing ability was noticeable at the age of three, according to the AFRIMA website. She began singing professionally at the age of seven when her parents organized her first music show in Ethiopia.
Shanah debuted as a professional singer in October 2017, when she was nine years old, with the publication of her debut song, 'Destiny.' She released her second single, 'We Are One,' in February 2018, followed by 'Winner,' in April 2018, and 'God Will Listen,' in December 2018.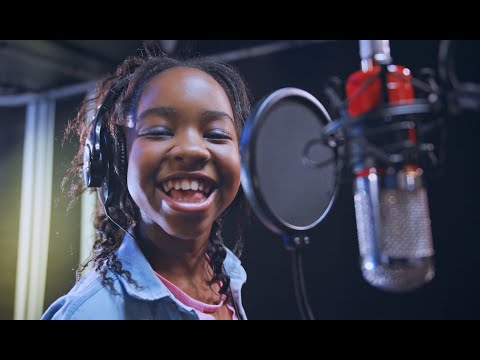 Shanah released 'Worship' and 'Worship Symphony' in April 2019. 'God Will Make a Way' and 'Jesus Loves You,' both nominated, were released in August and November 2020, respectively. The singer took home the 'Arts and Culture Award' at the Annual African Children of the Year Awards 2019, which took place in Johannesburg.
South Africa, where she was later appointed as an Ambassador of the Stacey Fru Foundation. During the Kenya Gospel Music Awards 2018, Shanah's song "Winner" got the "Song of the Year Award."
She has played in a variety of venues,
including schools, churches, concerts, children's festivals, birthday parties, weddings, and funerals, as well as countless TV and radio interviews. Shanah, her parents' youngest child, aspires to be a doctor, a singer, a dancer, a gymnast, or a teacher.