A recent video of Lupita Nyong'o has sent the internet into a frenzy as the often conservative star showed her wild side as she lapdances for a very lucky gentleman.
Read Next: What Lupita Said About The Late Chadwick Boseman
The video was recently shared by Lupita on her Instagram page and shows her pulling off some dance moves like a true professional.
The clip is a short version of when Lupita was on Comedy Central show Lip Sync Battle competing with American actress Regina Hall a few years back. In her caption, Lupita noted: "Dance like everyone is watching (except Mummy and Daddy)!" And if you watched her routine you would understand exactly what she means when she is saying this.


The comment section predictably went crazy with both international and local celebrities left in disbelief by what they had seen from Lupita. You can check out the full episode down below and be the judge of who between Lupita and Regina won the battle.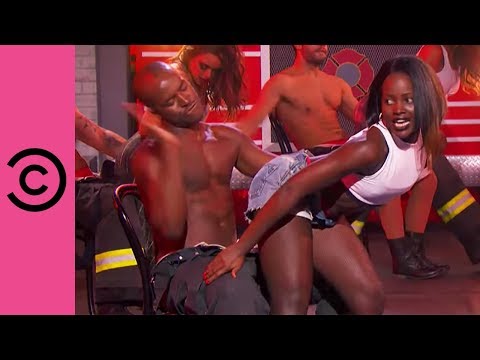 Lupita isn't a stranger to being in the limelight, just recently Lupita was caught in one of the most infamous moments in showbiz history. During the recently concluded Oscars Awards, Chris Rock had taken the stage to announce the nominations for the best documentaries.
The comedian as he usually does opened with a few jokes. One joke was aimed at Will Smith's wife Jada Pinkett Smith and her bald appearance. Initially, Will found the joke funny as he laughed along with the crowd, Jada, on the other hand, wasn't amused by the joke as she appeared a bit disgusted by what Chris had said.
It seems his wife's reaction got the better of Will's emotions as he got off his seat and proceeded to the stage. Chris had no idea what would follow after this as Will proceeded to slap the daylights out of the comedian.
Will proceeded to his seat and told Chris to keep his wife's name out of his mouth. While all this was going on, Lupita who was seated at the same table with Will, and her reactions to the whole situation were just priceless as she couldn't hide her facial expression as the whole scandal unfolded right in front of her eyes.