Fame and success never come easy. That's exactly what
Khaligraph Jones
can tell you. The award-winning rapper has been through major ups and downs before he could even afford a good home and a Range Rover.
In a recent exclusive interview with Mpasho News, the celebrated star revealed his secret to success. Turns out that he does not do alcohol or drugs.
"Not taking any drugs is a factor that has contributed to me being where I am, because I have been able to keep a sober state of mind every time I'm doing my thing," he said.
As for his legacy, Jones said that he had to do something to help his fellow artists grow. For a long time, Kenyan artists have suffered. Some live in abject poverty but they have to fake an image in order to maintain their reputation.


"I did what everybody thought would be impossible. First of all, I started a revolution (playing kenyan music) and it was successful. they started playing kenyan music and that artists can now live off kenyan music," he added.
Jones added that back then, he would go to a concert, perform, diss the likes of Frasha and P-Unit, and hop on a matatu to go back home. They were so poor that they lacked money to pay for their rent.
Khaligraph is now one of the most bankable rappers in East Africa. He is regarded by many as the best, something that many say is debatable. Of late, he has been clashing with his arch-rival
Octopizzo
.
They have been beefing on all things YouTube views. Octopizzo has been accused of using bots to inflate his YouTube views. When Jones released his song "Lwanda Magere", his views shot up quickly then started dropping. He accused Octo of using bots to tarnish his name.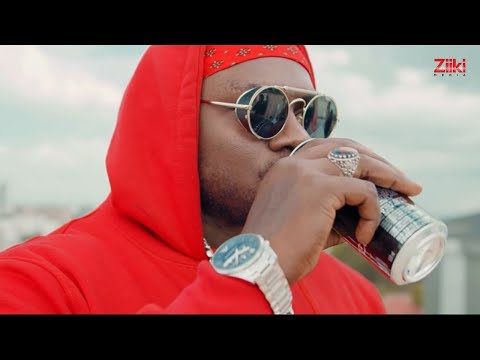 Khaligraph is now keen on leaving a huge legacy.
"I try to use my story as a testimony and a motivation to show that it doesn't matter what you are going through, it really doesn't, as long as you believe and don't wait for people to pity you," he added.
Personally, I would say my career has thrived because of impeccable focus. There are a million distractions - from alcohol to women - but I chose to shun both. If you are better than where you were 5 years ago, what would you say made it happen?