I don't know who needs to hear this but you really should pull up a stool so you can catch some of this wisdom.
Kate Actress
opened up about her journey from being a struggling single mother to making her first millions and she had a lot of wisdom to give to young single mothers in the position she was in. Some seriously heavy mentorship.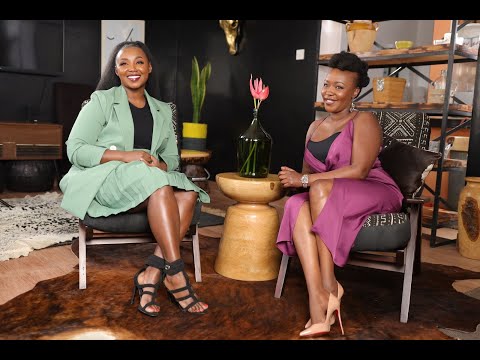 She was being interviewed by Terryanne Chebet -whose interview style I really have to commend. I mean, I have never seen someone who can make her guests so at ease with discussing the most intimate details of their life. But back to Kate Actress.
It is really interesting to see how heavy life lessons can be made small and digestible -but I guess this is a sign that she really did undergo those hard-knock lessons herself.
Also read:
Kate Actress Takes A Private Jet For Coast Vacation
Terryanne Chebet introduced the topic by asking
Kate Actress
to explain how it was that she got into showbiz as an actor. It was a smooth segue into this immensely interesting rags to riches tale:
"So what happened is that at this point, I am at my lowest. I am heartbroken, I am a mum, life has changed. My cousin had gotten a role and she informed me they needed a dancer. "Wewe, wewe, Wanjo (my name is Wanjo) kuna role, come udance kama extra" I danced so well, I was given Ksh 5,000 by the producer, Catherine Wamuyu, instead of the Ksh 1,000 the role was meant to pay. She said, "Ah! Huyu msichana amedance, mpe five thao". That was my first salary."
"But you know what, just me being on set and seeing people do what I wanted to do was the highlight for me. And the scriptwriter picked up on this so she gave me a small role as a secretary. The role eventually grew in significance and I got lines. BUt after being on mother in-law for 7-8 years, I felt it was time to make a change. I felt like a star and thought people would be clumbering to hire me. That did not happen as people thought I was too expensive. Thankfully, I had already bagged an ambassadorial role for Harpic. But it was a tough 2 years. That was when I decided that since people were not willing to hire me, I would create my own show, Sue na Johnny. It was a success but it was a struggle of sweat, blood and tears."
Throughout all this, she was a single mother but she decided that rather than lose hope, she was going to double down on her focus and not only raise her baby but her vision as well. And it took a razor-sharp focus.
She also revealed that she mentors young single mothers
who find themselves in her situation and position and not only encourages them but tries to guide them towards success.
Man, don't we all need a sister like this? Someone who has seen it all and done it all and is willing to use her mistakes to better us.
For more hot entertainment content,
click here
.