Radio queen Kamene Goro has stirred the pot and angered about half her radio audience, if not more.
Read more:
"I Only See Money" - Michelle Ntalami Trolls The Haters
The morning host of Kiss 100's Kamene & Jalas show had to some things to get off her chest about men and the growing gaming culture. "Are we still doing the PlayStations?" Kamene asked
Jalang'o
, to which he responded by saying, "Yes, that nonsense is still on."
But it did not end there. Kamene continued piling on every PlayStation gamer by characterizing them as lazy and childish, "How can you, mtu mzima sit there and play games?".
It's the viciousness of Kamene's attacks- which crossed over from a simple critique into hater territory- that shocked many of her gaming fans. It's almost as if
the Figa video vixen has herself lost a few relationships to a PlayStation
.
"Video games are my number one deal-breaker. Now I know I'm dealing with a child. Can't you read a book?"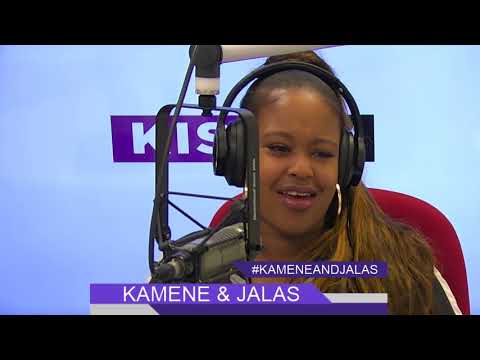 Read also:
"Fagia Kwako!" Mulamwah Threatens Kamene Goro After She Called Him A Clout Chaser
The topic split opinions with the show's audience. Females pre-dominantly agreed with Kamene's thoughts. One fan said: "Yaani Kamene inafaa utembee mtaani u see how play station shops ni mingi. Watoi wako hapo from morning till evening, and also mature people. This is a very bad disease that has come to our generation."
But the hot rod topic also touched a nerve with the gaming community all over the country. One guy who did not take it lightly is Davy Kimanzi, a pro-Tekken player who responded by telling off Kamene and Jalang'o for their condescension toward gaming.
"It's funny coz I can use this same exact energy to put down their profession. Personally, I don't know anyone who listens to radio anymore. No one knows who you are... If it wasn't for the internet, Kamene would have to do more Gengetone videos just to stay relevant."
One commenter said, "Kamene doesn't like gamers because she's been played too many times."
Maybe Kamene has been a bit behid with the times, but E-sports, which is basically competition using video games, has grown exponentially globally. It has been ranked as the fastest growing professional sport the world over and in Kenya, the gaming industry is worth about $130 million.
Read also:
Kamene Goro Just Gifted Herself A Ksh 3.5 Million Car!
In the last couple of years, Kenya has played host to some of the most lucrative eSports contest in Africa with prize pools of up to Ksh 1 million. So maybe Kamene may want to update her dating preferences. Which is exactly what Davy was suggesting to Kamene:
"Victor Wanyama, Captain of the Kenya national football team who has made millions playing in the English Premier League. He spends a lot of his free time doing ball rolls with Kylian Mbappe on FIFA 21. Don't sit there and pretend you wouldn't give him the time of day if he slid into your DMs."