"I don't know who needs to hear this but ..........It's either you are positive to my bank account or you are negative in my life! No free things yes I said it!"
His video clip that came along with the caption, was from his radio show Kamene & Jalas show on Kiss 100. Most of his followers seem to have agreed with him, with one even giving his own sexist twist to what Jalang'o said.
"I wish men would reason like this. Yes, women who are bringing NOTHING on the table should be curved. A big a$$ and a flexible cervix qualifies as NOTHING."
Is that where
Jalang'o
was even going with this? We doubt he feels this way.
Into the New Year with a lot of work
Both Jalang'o and Kamene Goro have had a pretty busy start to 2021 from the looks of their social media posts. They were at work on their show and were posting updates actively on twitter and Instagram from the word get go.
It's all about work work work work!!


Jalango knows where he is going
Jalang'o, meanwhile, has his future mapped out. He has said in the recent past that his job as a Kiss 100 radio presenter is going to be the last time he signs up for a gig on air.

The popular comedian shared his dream and plan of owning his media company in a chat with Billy Miya. To make a start he now has his own channel on YouTube, Jalang'o TV.


Politics is his next stop
Jalang'o has positively claimed in a YouTube show that he would be the next Lang'ata MP. So, it's straight to politics after radio!


Watch the video here: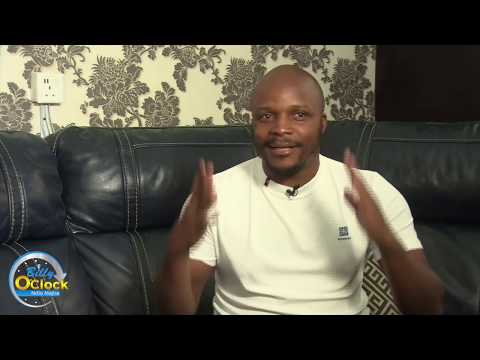 He declared, ''You are looking at Lang'ata MP, I am not incoming, When they mention MPs names, know that you will hear Jalang'o Jalang'o."


His reason for moving to politics? He wants to be a changemaker, not just a change seeker.