Actress and content creator Jackie Matubia is over the moon after one of her dreams came to reality. Jackie revealed on her Youtube channel that it has been her long-time dream to build her parents a house and share in the fruits of her sweat.
That dream came to be yesterday when she was handing over the house to her parents. She further revealed that it had taken her more than two years to complete the project. On the downside, it left her broke but seeing it completed gave her unexplainable joy and satisfaction.
Read next:
Kinuthia showing his "lady parts."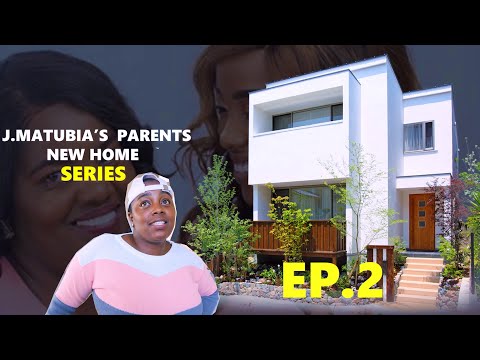 Jackie did not forget to thank her husband Blessing Lungaho for helping her through the whole process.

"So finally after two years, I took the leap of faith and I finally got my parents a new home. I am so broke, but I thank God for holding my hand, and my husband for encouraging me. This is something I have been working on from way before I even started my YouTube channel, been going back and forth with my director and husband and I was contemplating whether to share it or not," she said.
Matubia went on to explain that it is the condition that her parents and siblings lived in that motivated her to do the project and change their lives.


"Looking at how my parents and siblings were living it was breaking my heart. I kept praying for God to help me accomplish my goal. When elections kicked in, I decided that it was high time that I finished this project no matter the outcome,"
This comes just a day after the content creator celebrated losing 12 kgs in her weight loss process.
"The inches are inching 2 months in with the Allurion Baloon and av moved from 105kg to now 93.3kgs @avane_clinic Slide next to see the before which was 2weeks ago."
The actress announced last month that she had undertaken an allurion Balloon procedure which is a non-invasive procedure as she claimed it only took 15 minutes to get it done on her. The full impact of the procedure is expected to be observed after 3 months but going by the one-month review she is on the right track.
Read next:
Kinuthia showing his "lady parts."
Jackie also in the past revealed that the procedure cost her a whooping 500,000 Kenya Shillings.
Weight loss procedures have appeared to attract quite a handful of celebrities as some have expressed the desire to undergo the various procedures while others have had it done already.
Last month Kinuthia the crossdresser announced that he will also be undergoing a similar procedure in a few weeks' time.
Kate Actress also got candid about her procedure and she has shared her updates ever since. Undergoing weight loss procedures is a shortcut to losing weight, especially for people who have health issues or want to shed weight quickly.