In his recent song
Ushamba
, Harmonize has thrown massive shade at Diamond claiming he is not areal man because of how he kisses and tells the whole world. The song talks about how out-of-date some things are. The most talked about lyric in the song is where he expresses his disgust towards his
former boss's
behaviour towards women.
The lyrics in the song goes;


Halina meno hilo Simba zee, Likila demu lazima litangaze, huo tunaita Ushamba.
Translating to;
(That Simba (Diamond Platnumz) is old and toothless. He sleeps with women and announces to people.)
In the video, he used
Diamond's
look alike just to make sure we get his point clearly.
Though the song has other good teachings including how some people eat and drink yet their families are starving, we can't help but marvel at the lyrics purporting
Diamond's ratchet ways
.
Harmonize and his former boss, went their separate ways, with Harmonize stating that he had to pay 500million Tanzanian shillings (Ksh 22.5 million), in order to terminate his contract with
Wasafi records
.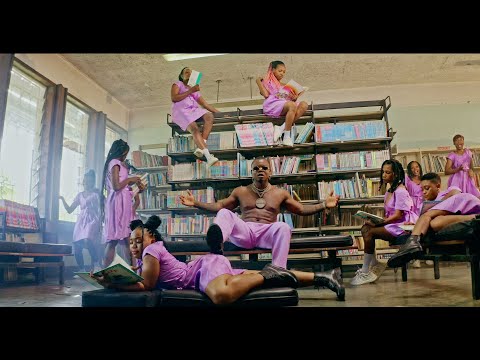 In an interview Harmonize talked about the split saying;
I didn't leave with bad blood. There was an issue that we failed to resolve so I told the management that I'm going to do my own music. The contract said that if I wanted to terminate the contract, I had to have Tsh 500 million and the cost of creating all the songs that we did while there.
Before paying the amount,
Harmonize
could not use his voice, name or anything that involves his career.
It's sad that these two had to part. They had made amazing club baggers together. Hits like Kwangwaru put them at the top of their game in 2018. Nevertheless, their beef is creating waves and good music. Continue giving us the tea Harmonize.