At first I thought I would stand firm and support and fight for the industry, niliona taki kupigania kitu nitawacha watu wakiendelea kungangana. And I thought why not build something new. The industry that just died, God used to come last for many people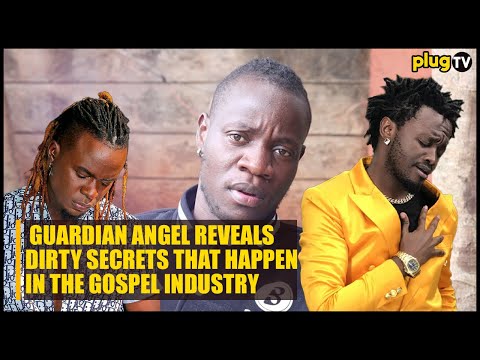 According to Guardian, what Kenyans have labeled as gospel does not exist anymore. He says that he has tried his best to revive it before but he failed. And now he thinks that it is his calling to make a change.

Everything rises and falls under leadership. If something has to rise it's under leadership and if it has to fall it is under leadership. For us to start getting the courage to do the things that we do, for us to start getting the courage to sing the things that we sing or even say the things that we say is because of something that started a long time ago and it has grown until it has gotten to a place that it is normal for us
Guardian Angel is one of those few artists who started as gospel artists and still remains one
. Artists like Willy Paul and Bahati started off as gospel artists but after some time, they started releasing secular songs. Willy Paul didn't make his transition a secret, He took it to Instagram to release a statement to explain why he left the gospel industry. Bahati on the other hand has never come out to say that he no longer identifies as a gospel artist but fans already put two and two together.
Guardian Angel has a number of gospel hit songs like
Nadeka, Nipandishe, and Yesu sio mwizi
( haha, whoever comes up with these song titles)
He is among the successful artist in terms of gospel music and from his interview,
he is ready to do all he can to revive the industry. What are your comments? Do you agree with Guardian Angel? Do you think that it is true the Gospel industry died a long time ago? Is there a way to revive it and what do you think should be done?