Emcee, rapper, and hip-hop artist Femi One celebrates recently took another trip around the sun as she turned 27. You may know
Femi One
for her hit songs and features, including
"Utawezana?", "Ligi Soo",
and
"Form Today"
. However, did you know that she wasn't born to a silver spoon?
Here's a look at how far Femi has come in the industry and what we also like about her.
Also read:
''You Will Die Poor'' – Femi One On Living In Kenya
Femi One's 'Utawezana' too sexual?
Femi One quickly transformed from being a tomboy to a girl who is into chic fashion and experimenting with new styles. Her looks are progressively sexy and feminine.


From her "Ligi Soo" days with
King Kaka
to producing a mega-hit, "Utawezana?" with Mejja, she is a real definition of a career woman. And she is not stopping any time soon.
She toured Tanzania recently where she performed "Utawezana?" in public for the first time. However, the song brought major controversy and it was the lyrical content that many felt was too sexual.
Read the full story
here
.
Femi One and Nviiri in video featuring top Kenyan scandals
Femi One was pregnant and rocking the baby bump, in her video with her 'baby daddy'.


The video which is a visual to her song,
"Kipetero Kiyesu"
featuring Nviiri shows how life has been unfair to Kenyans.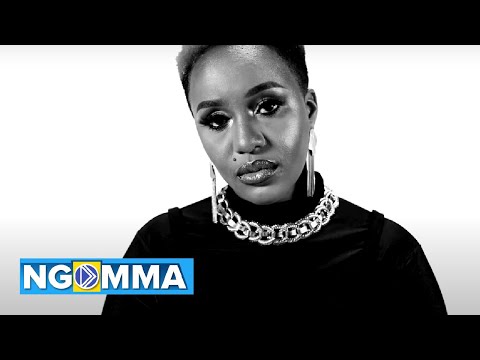 With the majority of the top scandals that rocked the country in recent years fueled by politicians, the song also addressed issues that Kenyan artists are facing.


Nviiiri delivers on the chorus and his soulful voice will have you hooked all the way to the end!


Femi One refuses to acknowledge Azziad
After the great hit had hit 5 million views on YouTube, Femi asked her fans if she should release another hit and many approved.
However, some of her fans said she must acknowledge Azziad, who released a Tik Tok video that went viral on social media dancing to the song.
Femi One said her video was already big before Azziad actually released her video on Tik Tok.
Read the full story
here
.
Meet Femi One's baby daddy
Just after she had announced that she was pregnant, many were wondering who Femi One's baby daddy was. Well, we got the receipts for you.
The
'Utawezana?'
rapper did a follow-up post to the video. She posted her 'baby daddy', and many are speculating that it could be
Nviiri The Storyteller
. His hairstyle and the familiar shades made fans on his Instagram demand an explanation.

His hairstyle and the familiar shades are a give-away. Nviiri played along, neither denying nor confirming. The singer hadn't previously shown off his girlfriend, and neither had Femi One showed off her lover.
Read the full story
here.
Femi One's throwback photo

FroFromtomboy to the top female rapper in Kenya, Femi One has truly undergone a major transformation.


The "Utawezana?" hitmaker took to Instagram to share a throwback photo of her very first photoshoot.

Main image credit: Instagram