Femi One has done it again. The rapper is back with another anthem and this is a special one. She has taken it all back to the streets which nurtured her in Mwiki area of Nairobi.
Read more:
Tanasha Takes Over Kibera
Femi is enjoying a bumper year of success. Two weeks ago she won the best female rapper of the year at the continental AFRIMMA Awards. newly crowned African queen of rap beating the likes of Tanzania's Rosa Ree and Nigerian Ms Banks.
The timing couldn't be better as the recognition comes in the year where Femi is celebrating a decade of being in the industry. The Kaka Empire artiste found her breakthrough in King Kaka's- then going by the name Rabbit- Ligi Soo remix, and she hasn't looked back since.
Read more:
Arrow Bwoy Posts Eve Mungai After Nadia Breakup
And yesterday, she marked her 10 years in the game by releasing
Heshima
- her first song since being crowned Africa's best female rapper. And she aptly shot the video in the streets of Mwiki where she grew up.
Read more:
What Janet Mbugua Did When Ex's Assault Charges Were Dropped
The video is a mélange of colours and vibes as she showcases the best and worst of Mwiki; including its vibrant street culture, beautiful residents, bustling markets and decrepit roads.
Clocking in at less than 3-minutes, the song is relatively short but as usual Femi One's lyrics are masterfully woven making it satisfactory for any fan. She explores themes of respect, fame, professionalism, loyalty and belonging. And she even has a word for bloggers and online gossip lovers who are awaiting some personal life drama from her end like many other current celebs, saying that it won't happen.
Read more:
Selina And Madiba: Meet Blessing Lung'aho's New TV Lover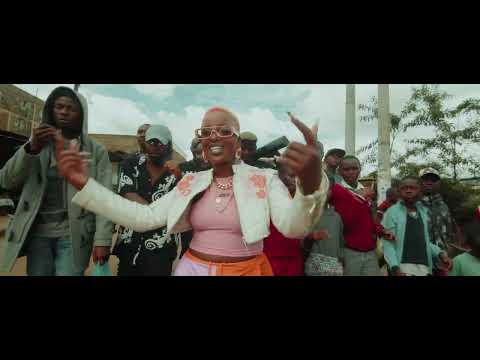 Read more:
Jovial Excited To Perform For President Ruto
Who's Femi One's man?

Femi One
is one of the most desirable women in Kenya currently. The rapper keeps a secretive private life though. But today she confirmed that she is in a relationship.
Speaking to Wambea 254 radio host Ankali Ray, Femi played her cards close to her chest and did her best not to reveal the mystery man's identity only saying, "Yupo. Sijamficha. Nishawai kumpost." That's before she tried to stir Ankali to a conversation about her music and her most recent hit with Wangechi-
Lip Service
.
Read more:
Exit Huddah Monroe, Enter Alhuda Njoroge... Huddah Rebrands
Read more:
Edday's Message To Samidoh's USA 'Mpango Wa Kando'
She then fled the scene when Ankali continued to press about the identity of her man. Ankali was left wondering whether her manager Dennis Njenga might be the mystery man, reaching that conclusion by considering that he is the last man to appear on Femi's Instagram alongside the married King Kaka.