Esther Akoth aka Akothee
is one of Kenya's biggest musicians who many seem to question how she's made it thus far.
Akothee is however not bothered by all the hate as she 's always ready to give her fans great music. It is no surprise that in as much as the controversial
outspoken socialite
sometimes falls short of people's expectations, she has a big heart and gives to most people who need help. No wonder, she has been taken advantage in the past by many.
From grass to grace, Akothee has shown nothing, but resilience and determination as she continues to work hard at her craft.
Here's a look at her biography.
Akothee Age

Akothee was born on the 8th of April 1980. She is 40 years old.


Akothee Early Life

Akothee comes from a loving family that has always supported her in her career path.

She was born in the Kisumu County to a father who was an administrator and a mother who was a politician.


Akothee Education
Akothee attended Nyabisawa Girls School for her secondary education. However, Akothee dropped out when she was in form 2 because she decided to elope with a boy from the neighbouring boys school who always wrote her love letters.
She went back to school in 2004 to finish her education at the Wasio Mixed Secondary School. Akothee passed with flying colours and was happy to share the results with her fans.
Also read - Akothee Speaks On Her Sister Cebbi's Relationship After Engagement
Akothee Relationship

Akothee was married to Jared Okello. Sadly, the relationship did not go so well as the two got a divorce in 2006 and Akothe said she has no inkling as to why her marriage to the father of her three daughters ended.

"I really feel like I should show him my new styles and the things I learnt on earth after I left. I have advanced. God bless you and your family," posted Akothee.

Akothee is a proud mother to five children who she adores so much and will do anything for them. She has three daughters; Vesha, Rue and Fancy. She also has got two sons Oyoo and Ojwang, and she loves to refer to them as her Princes.

In a November 11, 2019 letter, the philanthropic Akothee wrote why she harbours no ill feelings against Okello.


"I have raised my children knowing their father is alive, loved and respected even in his absence, but I used to gossip about him somewhere far from my kids before I healed. I have raised my children knowing church is mandatory to go every Saturday unless otherwise, I have raised my children knowing forgiveness is divine." she said.


Akothee Career
To get to where she is today, Akothee has been a taxi driver and a vendor before. With her dedication and hard work, Akothee is now one of Kenya's great musicians and a successful businesswoman.
Akothee's career in music started in 2008 and has since been releasing great music only for her fans.
When Akothee released her second single,
Pashe
, she met Will M Tuva who helped organize a media tour for her in Tanzania. With this, Akothee had the opportunity to work with Diamond Platnumz. They released a single titled
'Sweet Love
' which received positive reviews from her fans.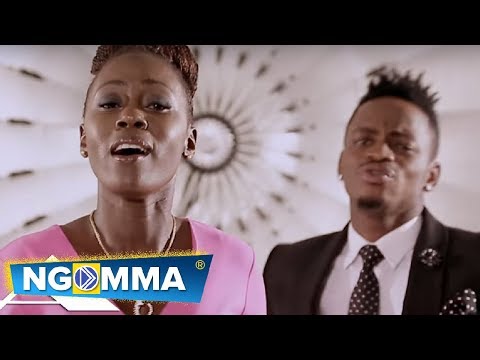 She has released other great hits such as
Give It To Me, Benefactor (
which was produced by
South African artist, DJ Maphorisa
)
, Yuko Moyoni, Osilliation, New Dance, Nimechoka, Pashe, Katika, Djele Djele, Shengerera, Mama Bougerie, and Tucheze
.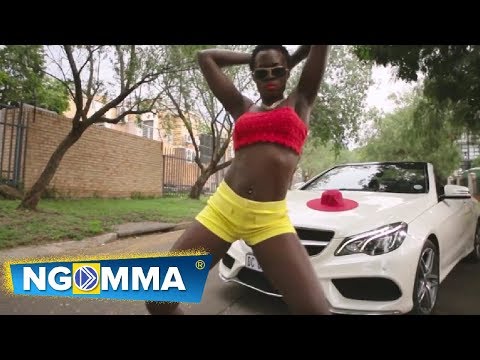 She then met Adhiambo Opondo, who introduced her to Jalang'o.
"I only get introduced once and I take the heed to keep the relationship and contacts with people I need, Jalang'o then introduced me to Shaffie Weru, Adelle Onyango on Radio Africa, that's where I met Maina Kageni, 'Ghost' Mulee and 'Gidi Gidi'. I also have Kiss Tv with @kiptoo and djdan having supported me equally."
Akothee said
In 2020, Akothee released
Mwiitu Asa,
a song written and sang in the Kamba language. This song received positive reviews from the fans as she is not a native speaker of the Kamba language, but she was able to cater to the diversity of her fans.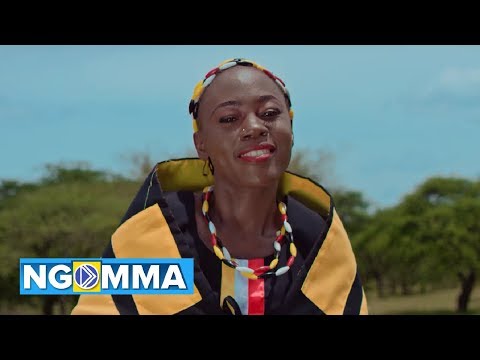 Akothee Awards & Nominations

Here's a list of the awards and nominations she has received over the years.


2016 Best Female Artist (East Africa) at the Afrika Muzik Magazine Awards (AFRIMMA)
2019 - Best Video at the Afrika Muzik Magazine Awards (AFRIMMA)
2019 - Best female artist at the African Entertainment Awards USA
Akothee Controversy

The worst thing anyone can go through is have someone they helped out become their worst nightmare. Akothee financially helped a boy, Shadrack Mwita, whom she refers to as her son. Furthermore, she went ahead to pay his rent that year. She did all this in good faith because according to his story, he is an orphan that needed guidance, nurturing and help.


As soon as he had his artificial leg fixed, his family reappeared, putting Akothee under too much pressure.
She
also goes ahead to explain how this boy's actions had started to threaten her.
Akothee
is also sick and tired of celebrities who are always asking for her help but never come out to publicly support any of her endeavours, in particular her music.
After bagging 2 million followers on Instagram, the mother of 5 called out celebrities for being hypocrites and unsupportive.
''I begged some celebrities with big following then , to help me post my work, and they refused🙆‍♂️🙆‍♂️, I dint die 💪,I kept pushing. Sorry, but I stopped asking some celebrities with huge followings to help me share my work.''


After hitting this milestone, Akothee seems to be at peace with her success and has announced that she will be keeping her circle small going forward.
Also read - Akothee Addresses Drama On Planning Lady Maureen's Funeral
Akothee Philanthropy

Akothee, has opened up about the struggles she has encountered, since she launched her own foundation. Taking to Instagram, the star said people are taking advantage of her brand because she is the one running it.

Akothee said her brand has become vulnerable as some cooperates promise her donations, but they do not fulfil their promises

"The foundation has made the brand very vulnerable, and people taking advantage of the fact that its Akothee running behind it, some cooperates have invited me to their offices, promised huge contributions. And after getting direct contacts with me, photos, that's the end when I follow up on what they promised, its water under the bridge, & I look like a bother God is seeing you,' she said.


Akothee Business

As a successful businesswoman, Akothee is the owner of Akothee Safaris which is a tours and travels company, and a boutique hotel called, Morning Star Diani.

Akothee also deals in real estate and property, buying and selling luxurious homes along the Kenyan coast.


Akothee Brand Endorsements

Akothee's talent in the music industry has seen many brands wanting to work with her and during her career she seen herself sign quite a few endorsement deal.

She has had the opportunity to work with Peptang as their brand ambassador.


In 2019, Akothee became the brand ambassador for the Weston Hotel that is owned by Kenya's Deputy President William Ruto. Akothee was also the Silverstone Airways brand ambassador.
Akothee is one unstoppable force who is solely focused on giving her fans nothing but great music. With her hard work and determination, fans cannot wait to see what next project will be.
Read next:
Lillian Muli's Advice To Single Ladies

Main image credit: Instagram