Size 8's husband DJ Mo has revealed that his beautiful wife isn't pregnant again. This reveals comes a few weeks after rumors doing the rounds on the internet suggested that the popular gospel singer might be pregnant again.
DJ Mo made this revelation via his Instagram page, the popular gospel DJ shared a photo of him and his wife. In the photo, the DJ was holding onto his wife's belly as if to suggest that she could be with child once more.
Fans were left speculating in the comment section as the picture had suggested one thing but DJ Mo's comments suggested something entirely different. What do you think their big reveal could be?
Size 8 had the internet talking
The rumors that the mother of two might be expecting started after a video she posted on her Instagram page whereby she was preaching the word of God went viral after her fans started to comment by
congratulating her on being pregnant again.
In the video, the singer certainly seems pregnant as her stomach was protruding outwards.
Various blogs and news sites covered the pregnancy as news. Her fans, however, were not convinced that she was with child just yet and were adamant that Size 8 just had a postpartum belly and were convinced that she was not pregnant.
Love like this
In the period after she lost her baby, the singer has been ordained as a pastor, and she recently released her first-ever full-length album after years in the music industry.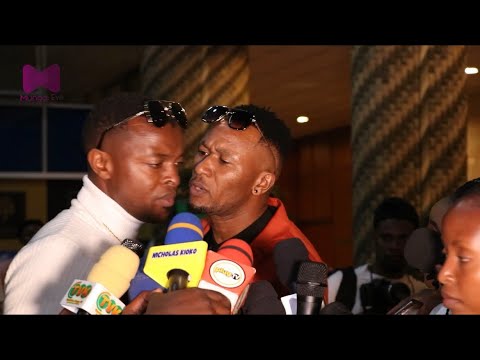 Main Image Credit Instagram