During the promotion,
Bahati noted that the big reveal would be something big for the entertainment and singing industry.
Well, it turns out they weren't lying as the industry gained another star,
as Diana B (Diana's new stage name) was unveiled to the world.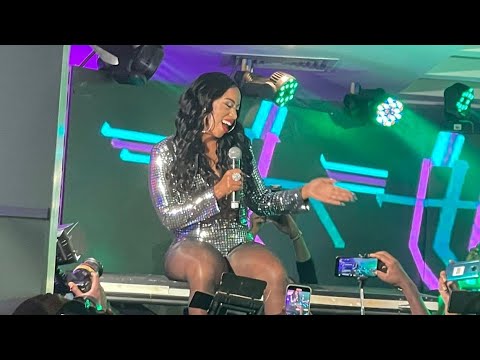 The couple is usually smart when it comes to promoting their products on social media.
So, the switch would not have come as a surprise to their fans.
The star took to the stage and gave the audience members a piece of her new song, unfortunately, they muted the song (to create suspense for the actual launch we presume).
Even though the song was muted, on Bahati's Youtube Live,
fans still had a lot to talk about, as Diana made her way to the stage in an outfit that left nothing to the imagination.
Most of the comments though, were about Diana's outfit as fans are not used to seeing Diana in such revealing outfits.


Others defended their favorite star.

Other fans were left in amazement by the reveal.



What are your thoughts on the Bahatis' big reveal? Do you think Diana's music career will be as bright as her husband's?