Diamond Platnumz
is busy building a business empire and his mother took to her social media account to share the latest business venture he has set his eyes on -transportation. That's right, Mama Dangote came out to reveal her pride in her son's new venture,
Platnumz buses
.
This is not the first venture that
Diamond Platnumz
has focused on outside of entertainment either. And we need to take a look at what he has tried his hand at to get just how impressive it is that he is a tried and tested businessman. We at
Kelebrity
can guarantee that you will be depressed by Diamond Platnumz journey to be a billionaire:
Also read:
Diamond Platnumz Stalker And Socialite Beaten By Her Husband
#1. Diamond's Coated Peanuts (Njugu Karanga)

Diamond's first venture was to launch his own brand of
njugu karanga
which is the Swahili equivalent of roasted peanuts. The launch was done with a lot of pomp and celebration but unfortunately, the venture did not prove itself a success and it has since gone off the market shelves.
#2. Chibu Colognes

Diamond Platnumz' next step
was to get into the fragrance business. He decided to launch a signature cologne called Chibu. He even came to Kenya and did a media tour to popularise his scent. It hit the market but only for a brief period and since then it has not ben seen in the market.
#3. Rental property in South Africa

When Zari was with
Diamond Platnumz
, he bought two houses in South Africa and when
Zari Hassan
left him and fled down south, she took up residence in one of these houses. After they had their most bitter fight, Diamond revealed this fact and Zari decided to move out in a huff. Diamond has since put up these properties in the rental market.
#4. Diamond Platnumz owns a hotel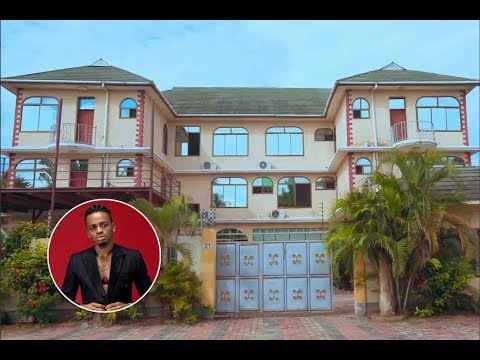 Diamond Platnumz gave Wasafi TV a tour of a hotel he has bought Mikocheni and while having that interview, at the height of the pandemic, he said,
"If the government reaches out to me, I don't mind giving the space out as an isolation centre. It has about 30 rooms because its a three-star hotel, once the pandemic is over, I'm going to upgrade it"
#5. Wasafi Records

It goes without saying that by far, Diamond Platnumz most successful business venture is his record label. It allowed him to not only record his hit songs but to create an entire entertainment label around it and then allowed him to sign other artists to the label. Since then, it has been such a lucrative asset that it formed the foundation of his entire business empire.
#6.
Wasafi Media (TV and radio station)

Diamond Platnumz together with some silent backers decided to set up their own media companies. This resulted in the opening of a radio and television station. And both have grown in popularity and viewership in Tanzania and he even has plans to expand it across the border and into Kenya. The TV station has even been threatened with closure on several occasions, the most recent being after Gigi Money gave a lewd performance that was aired on the station. They have since grown bigger and stronger and are minting money from ads.
#7. Wasafi Concerts

This is a huge source of income for Diamond as he sets up concerts every so often that he uses as platforms to launch the careers of his own signees as well as support already existing talent within the Tanzanian industry.
Now you can see why he was so upset with Forbes for omitting him from their rich list. But at the rate at which he is going with all these business ventures, you can be sure he will become a dollar billionaire in the next 5 years.
For more hot entertainment content,
click here
.