Tanzania's Bongo superstar Diamond Platnumz has revealed that he has gotten back control of his popular YouTube page. The musician's page was just removed from the streaming site after it was discovered to be in violation of community guidelines.
According to YouTube presenter Vincent Mboya,
a bunch of people hacked the Bongo superstar's account
and went live on his account to talk about topics that YouTube does not allow. These were the same persons who hacked Citizen TV and Diana Marua's accounts and had them erased as well, according to Mboya.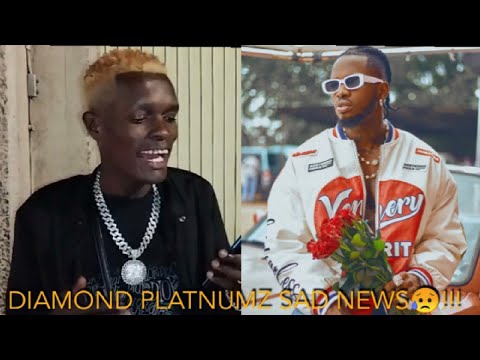 And just like both Citizen and
Diana Marua
Diamond has finally gotten back control of his account which boast over 6.5 million subscribers and over 1.7 billion views over a period of 11 years. The star joined YouTube back in 2011 and it has been a very successful time for him.
Diamond revealed that he got his account back via his Instagram account. The excited musician noted that fans should take tho opportunity to go and listen to his latest song titled
Wonder
.
Simba's massive YouTube presence
is a source of pride for the Bongo singer, who recently celebrated exceeding 1 billion views with a Sky News interview while in London to debut his FOA EP.
At the time,
Diamond
broke the news to his millions of Instagram followers via his Instagram Stories, where he shared the full interview. The conversation was based on the fact that Diamond is the first African artist to exceed 1 billion YouTube views since joining the video-sharing platform in 2011.
Diamond said that while he was pleased to have reached the billion-dollar threshold, he also felt privileged and honored to have completed such a monumental undertaking. Simba, as he is known, also stated that the achievement was a true blessing in his life.
Apart from that great fete, Diamond also discussed the launch of
his latest project FOA (First Of All)
a recently launched EP that has received generally positive reviews from critics and fans alike for its creativity and content.
During the interview, Diamond went into great detail about his EP and what it meant to him. He stated that the project was created to provide fans and music lovers a positive feeling when they listened to it since it is a "sweet" project that will make everyone feel love if they listen to it.

Seeing that he is so close, how long do you think Diamond will take to reach 2 billion views?