Diamond
and Koffi Olomide took the world by storm two days ago (November 30) when they dropped the hot new jam 'Waah!'.
Read more:
WAAH! Diamond And Koffi Olomide New Jam Makes YouTube History
The Bongo superstar and Congolese maestro know how to make you stand up and move. To say the song is danceable is an understatement. This song will make you just want to skip, tap, jump, odi odi, waltz, rock out, disco away, shimmy, trip, twerk, and everything in between. The tune is just that catchy. And it comes right in time for the Christmas holiday partying season.
Read also:
Diamond Says Zari Was The One For Him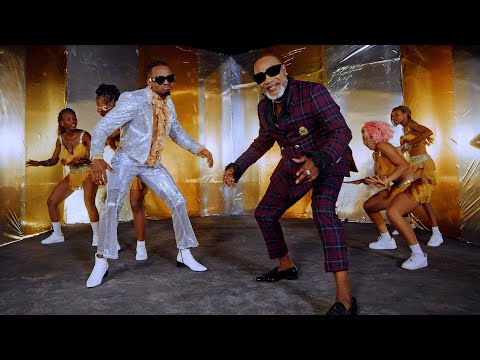 Obviously, it didn't take long for the dance challenges to begin. Yesterday, Diamond started highlighting some of his favourite WAAH! dance routines on his Instagram page.
First up was Aggie the Dance Queen. The Kenyan dancer is famous for being the lead dancer in Sauti Sol's Short n Sweet video. She killed her challenge so hard that even Diamond had to recognize her, "SomeBody tell @aggie_the_dance_queen she killed this one......!!!", he screamed out to his 11 million followers. The video has been watched nearly 150,000 times already!
Read also:
Tanasha Teases Diamond Reunion
The next video Diamond posted showed just how much of a global phenomenon the WAAH dance has already become. A dancer calling himself Chilubatheone posted his own version of the dance that included a full and diverse dance crew dancing to the Coronavirus-inspired routine in the song.
"THE WORLD IS DANCING NOW!!! #WAAH!" said Diamond in his post.
WAAH! made Diamond the first African artiste to break over 2 million YouTube views in less than 24 hours. And he keeps shattering the records. The song currently stands at 4.1 million views.
At this rate, it looks like the WAAH! Dance Challenge will sweep through the world just as much, if not even quicker, as his last viral dance the #Inamadance where he partnered up with another Congolese legend, Fally Ipupa.
Read next:

Alicia Keys Praises Diamond
Diamond Misses Tanasha Donna's Son
All The Men Tanasha Donna Previously Dated