Popular social media influencer Kinuthia has revealed the Kenyan celebrities that he desires during a game of smash, marry, or K!*l on his YouTube page.
Kinuthia
had made the announcement that he would be playing the game on his YouTube page earlier on. While playing the game he continuously pointed out that it was just a game and thus no celebrity should catch feelings no matter what the outcome was.
Some of the interesting decisions Kinuthia made during the game included marrying Bahati, smashing Terence Creative (who he noted would make a good
mubabas
) and ki!!ing Kabi Wajesus. The game was long as fans sent in the combinations via Instagram and Kinuthia revealed what he would do to the celebs.
Read Also:
Bahati Accused Of Being A Conman
Kinuthia
made the game a bit more interesting as he decided to take a shot every time he was unable to make a decision. In the case of Phoina, Milly Wajesus, or Diana Marua he was unable to make a choice and thus took a shot to keep the game moving.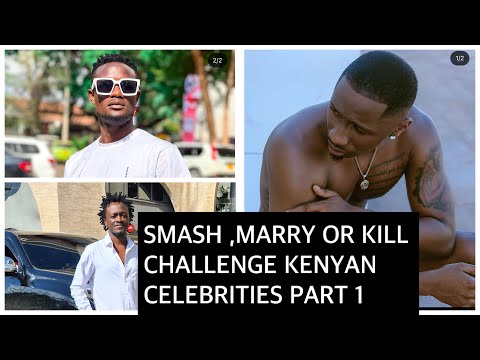 This game comes after the famous crossdresser who is majorly popular on TikTok confesses his love for fellow TikTok sensation David Moya. Even though the popular dancer rejected his advances it seems clear that
Kinuthia
is attempting to look for some kind of affection from a celebrity, maybe he does not want to date regular people.
After David's rejection,
Kinuthia recently took to Instagram to declare that he is allegedly wary of being single, stating that he is single and actively looking.
While it's unclear if he's seeking a man or a lady, let's just say that his disclosure has given fans and netizens a field day.
Before they could even begin shooting their shot if they had to, fans took to his comment area to clarify if he is seeking a man or a woman.
Others went so far as to demand that the crossdresser begin harassing all of the males who are claimed to be giving him sleepless nights.
It's unclear whether fans were teasing or encouraging Kinuthia, but if he's genuine about finding love, he should consider all of their advice. We assume he heard all his fans' advice and that is why he was playing the game.