Good news here guys!
Azziad and Vivian have made peace with each other but I bet you already know that! right?
Vivian has announced that she is ready to work with Azziad because she thinks that she is so talented and we are not denying that I mean,
what can't she do? she can act, dance, and host a show on radio- even I wish I was that talented.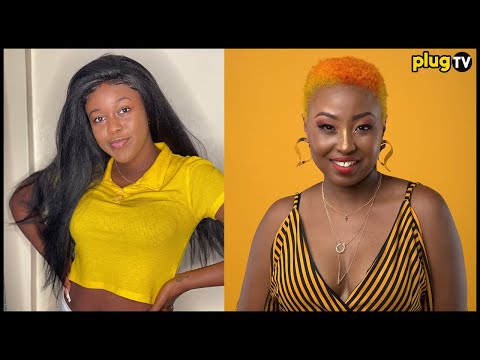 Speaking at Mr. Seed's album launch, Vivian did one of those interviews and of course the interviewer was going to bring up Azziad. An unrelaxed Vivian was like,
errr, hizi maswali ni ngumu. At least mngetutumia mapema tu prep.
I'm sure most listeners couldn't wait to hear what she was going to say next. Was she going to say something negative? So when she revealed that the past is in the past, we were here like, phew!
Vivian and Azziad are both talented in different ways.
They are the duo that you never expected but then once they start working on a project, it's over for you guys!
In case you are new to this, Azziad and Vivian's beef started when Vivian did an interview and revealed that Azziad
wanted to be paid first before she could promote her song that featured Simple Boy. But as Vivian said before, she has made peace with Azziad, the two are no longer beefing and they talk once in a while. And that is why we are here, for the love and for the positivity. Sure, get mad about something but don't hold onto it for a long time. That might mess up your progress in life. For now, we are super excited to see what these two are going to release. Whether it's an album or a single, we will wait for it. All the best guys!