The real househelps of Kawangware actress Njambi has come out as a member of the LGBTQ community.
Speaking in one of her videos on her youtube channel alongside Dennis Karari and another friend, Njambi went on to explain her past experience with a lady she had a relationship with. She opened up about her sexual orientation and narrated her past and the only time she experienced true love, and no guys, she is not talking about her baby daddy, she is talking about one of her schoolmates with whom she had a romantic affair with.
I have never shared this with anyone but people who have known me my entire life wanajua. In high school I used to date someone but then we broke up. When I got Tamara ilimuaffect sana because huyu ni msee tumedate na yeye for so many years. Mimi huambia wasee hii ndio love mimi najua. Mwanaume hajawai nipea love kama hiyo. That was my true love and that is what I call love. Tulisemwa na nikapewa X when I was in high school because I was dating a woman.
Some are isolated by their families, taken for prayers.. or even chased away from their homes. Africans make it feel like it's a bad thing to love someone of the same gender. Like it's a sin…..my principal alinifukuza, akaniambia take your homosexuality out of my school
Njambi reveals that she had to go through so much and yet she had not even come out and that's why it took her long before talking about her story as someone who supports the LGBTQ community. The reason why she decided to tell her story was to create awareness and to do away with the harsh criticism in African society. She recalled when a bouncer refused to let her
tomboy
friend get into a club because such 'kind' of people were not allowed in.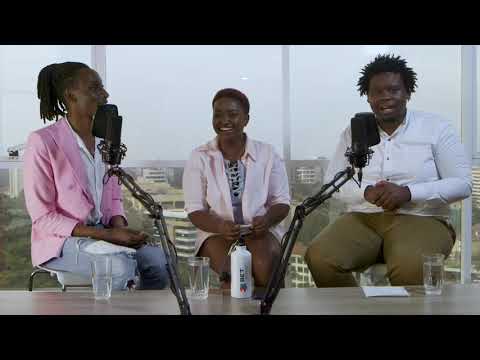 What do you think about this?
Do you think it's time we had that LGBTQ talk?
Do you think there will come a time where relationships of the same sex will be allowed in our country or mostly in Africa? Njambi has said she won't be clear on where her stand is, whom she prefers to date (boy or girl) because she fears that Kenyans might go crazy on her. All she knows is that love is love.