Otile Brown and Nabayet
have unfollowed each other on social media, a clear sign that the couple has decided to call it a day in as far as their relationship is concerned.
The two have been engaged in a long-distance relationship for several years and one would have thought that they would have made it work given they survived being oceans apart.
They met while Nabayet was in Kenya on holiday before she returned to Australia to complete her studies.
Like Otile Brown, we were all hoping she would move to Kenya once she was done with her studies but she instead flew straight to Ethiopia.
Nabayet and Otile Brown temporarily
put their relationship on hold before the Kenyan crooner decided to chase after her.
And win her back he did as they soon got back together.
As all this was happening, however, he was accused of trying to sleep with random girls whenever he was on tour with one such lady eventually outing him while he was on tour in Germany.
Despite all this, they made up and Nabayet even visited Otile here in Nairobi back in April 2021.
So it came as a shock to us when we realized that the two aren't following each other anymore.
What could have happened? Why did they decide to call it quits? And isn't it just ironic that the artists with some of the most popular love songs have some of the shortest love stories?
Also read:
Otile Brown Making Headlines Again
Brown Mauzo And Vera Mock Otile Brown
Fans Can't Get Enough of Otile Brown's Such Kinda Love Music Video
That has been glimpsed to be the case locally and in the world with Otile Brown being a perfect example.
His most popular songs are songs in which he celebrates love but on the personal front, he cannot seem to sustain the relationships in his personal life.
Or perhaps that is the curse of artists who date their muses
?
When he was previously dating Vera Sidika, he sang songs in praise of her beauty but things quickly went south.
Before he released the song, the couple were going strong. The same thing happened when he sang a song in praise of his lady love, Nabayet.
Perhaps this is a sign he needs to heed.
Meanwhile, Otile Brown's ex, Vera Sidika has moved on and even gone the family way. She and her husband Brown Mauzo are expecting a baby together.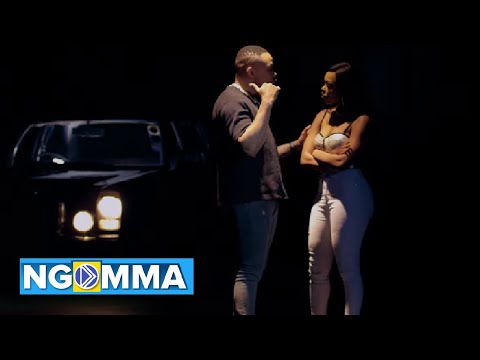 So it would seem things started looking up after she and Otile Brown had an acrimonious breakup.
Their relationship came to an end amid allegations of abortions and poor bedroom performance.
Otile was upset that Vera had terminated their unborn child and Vera accused him of being a horrible lover whom she had to train.
Since she moved on, however, she still periodically brings him up, throwing barbs his way and sometimes they aren't even subtle.
We here at
Kelebrity
wish Otile Brown well in his love life. And who knows, he might just get married before the end of 2021.
For more hot entertainment content,
click here
.