Maureen Waititu
is in a new relationship and she is loving every moment of it. To make matters even more exciting, she wants the world to know she is loved up. Or, at least she opened up for the first time and we have the scoop on that.
Also read:
New Bae For Maureen Waititu
Maureen Waititu
has teased the fact that she is currently dating and she even shared photos of their world touring date that saw them go to Bogota Colombia but nothing else has really been detailed about her Mr Man.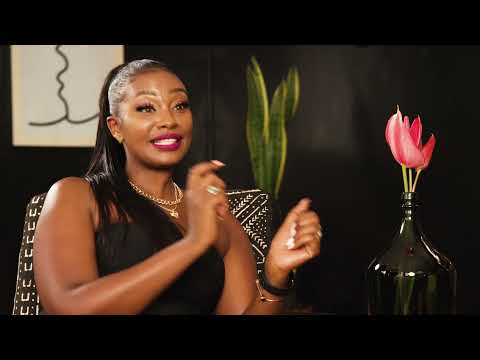 Till now!
And everything was revealed while she was on Terry Anne Chebet's show. Actually, we really have to appreciate her style of interviewing. It is so chill and good vibes that both the audience and the interviewee are put at ease. Mellow mood.
Read more:
Maureen Waititu's New Bae
And this is how she managed to get the hot news about
Maureen Waititu
's new man. And my God did our girl gush about just how in love she is. This is clearly a happy time for her in the relationship.
When talking about her man, she refused to jinx things by saying his name but she couldn't stop gushing effusively about how happy he makes her -you really can't hide joy.
"Well, I ... Shoosh... Terry... Terryanne, I am loved, I am appreciated, when I say he is a king, he is a real king. This man is everything I prayed for. I had a list and it all went tick, tick tick. Out of nowhere... I mean, I don't wanna say where because it has been a private affair, and it is a very mature and very solid relationship.
I kept saying I have struggled with things like mentalhealth, anxiety and I have struggled with a lot. So when he asked me to be his girlfriend, I asked him like yo, do you really want to get into this mess? Have you seen what is going on in social media? Do you realize I am a mother of two? And he was like "oh yeah, I want all that". He didn't try to fix me or anything but he nudges me to be better and I still go for therapy and he supports me. Like he will ask about the exercises the doctor has given me and how he can help me with them. He is my greatest fan and everyday he has been consistent until I tried pushing him away because my confidence had been broken but he is still here."
And when we say
Maureen Waititu
has been glowing of late? We mean exactly that. What type of girl would not glow if she met her Prince Charming? And her love story is so inspiring. I actually had to watch the entire interview with a box of Kleenex in front of me because I kept crying tears of joy.
Such a beautiful story of how a woman can be down bad. She could be down for the count but love still finds a way and makes her life beautiful in her own eyes once again.
I dream of a love like this with my Mr Man! I mean, don't you?
For more hot entertainment content,
click here
.