Stella Mwangi, popularly known as STL, fell in love with a little known
Khaligraph Jones
back in 2013 as soon as she heard him rap.
Read more:
Huddah Flaunts CRAZY Amount She's Been Paid For Club Appearance
Rapper Kristoff went on the Iko Nini podcast to narrate how the remix for STL's hit song
Biashara
came about. The song launched Khaligraph into the mainstream after years of making underground hits and cyphers.
Kristoff told the host Mwafrika how Khaligraph wasn't meant to be on the song as STL originally wanted Collo. He then convinced STL to have an unknown rapper called Jones who was his friend. STL reluctantly agreed. Kristoff then sent the beat to Khaligraph who thought it was a silly joke that STL, who was by then one of the biggest names in Kenyan hip hop, wanted him on one of her biggest tracks.
Read more:
Minne Vs Susan Kaittany: Fans Pick Sides In RHONairobi Beef
Luckily, Khaligraph's M.O. is to slay beats. So he went on to lay down a killer verse either way. The best part of Kristoff's retelling comes when he reveals STL's reaction when she first heard Khaligraph's verse.
"Nilitumia STL hiyo verse, alikuwa anuliza 'WHO IS THIS GUY!?'," he dishes. "Khali aliingia hapo, 'Niko na Mpesa, niko na Cooperative, niko na Equity. Pesa ni nyingi nimeivisha...' Eeeeh! STL ako zile za, 'Who the f*** is this guy!?' Namwambia, huyu ndiyo huyo msee. Anaitwa Jones. STL akasema, 'SAWA! SAWA! Hii acha ibaki hivyo'"
Read more:
Anerlisa Muigai Exposed For Lying About Surgery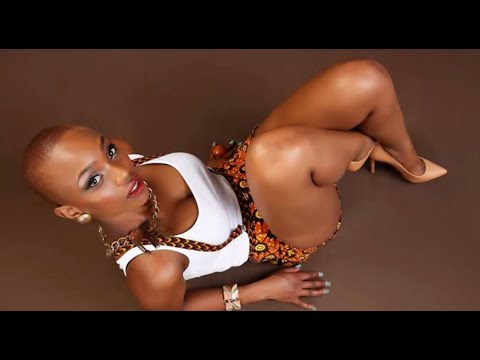 Read more:
Khaligraph Explains How The Harmonize Collabo Happened
Kibe pours praise on Khaligraph
A lot of times people have asked if Mr. Lambistic Andrew Kibe has ever said anything good about anyone since he started his content creation journey. Well, day in, day out Kibe has made it a norm to roast celebrities on his Youtube channel, something that has earned him a good chunk of enemies.
However today the Youtuber diverted from his norm and did the opposite. The lucky man to receive recognition and not roasting from Kibe is none other than the OG himself Khaligraph Jones.
Read more:
Revealed! Vera Sidika Privately Welcomes Her Baby Boy
In a video Kibe has posted on his YouTube he identifies Khaligraph as the biggest rapper in Africa. Kibe goes on to say that Khaligraph is one of the most disciplined musicians in the country seeing that he releases hit from hit none stop.
Read more:
Butita Introduces Mammito's Hot Replacement
He goes further to commend his discipline, flow, energy, and hard work. We must admit that that was a rare thing for Kibe to do.
Still, in the same video the Youtuber decided to roast Willy Paul whom he argued has been losing his craft because of the influence of ladies. Kibe said that Willy Paul has not been releasing songs as he used to and he is likely to lose it all together if he does not change.
Many people in the comment section agreed with him that indeed Khaligraph has been doing the work and his best is ahead of him.