Each time someone shares a photo of
Bahati
and Diana on social media, it attracts all kinds of reactions among fans, most of which rotate around how the latter is way older than him and seems like a mother ,sharing a moment with a son. This is mainly because Diana is slightly older and bigger than
Bahati
which makes it look like an odd couple.
Now
Bahati
is coming out to confirm the concerns of most of his fans on social media that have constantly put out their opinions of Diana being very controlling and dominating. As he shares this information though, he is quick to add that it has nothing to do with their age difference
.

''The age difference is just three years. The issue doesn't disturb me but in the house, I am the man.''
In an interview with NTV's Sameer Bry,
Bahati
advised all Kenyan men to let their wives control them.
''The house belongs to the woman. by the way, advice to men outside there, if you want to survive, if you want to be as happy as ai am just accept that controlling wife and you will be very happy in your marriage.''
He
declared that just most women out there cannot thrive with a man that has no money, it is very important to show your woman love by spending on her, something he confesses to do for Diana.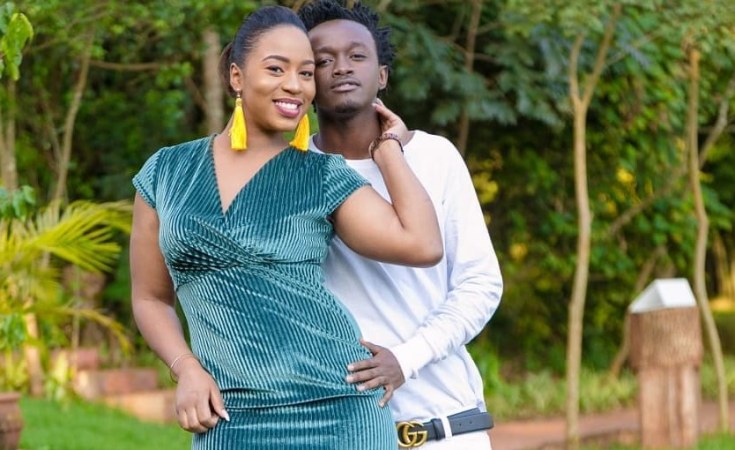 ''To make Diana happy, it is always about the money.'' He responded when asked whether Diana loves him for the money as many fans of their show insinuate.
Well we cannot say much on this matter apart from asking everyone to mind their business and let the couple enjoy their marriage. It is really evident that they are happy and not complaining so everyone…..hold your fire!

Photo Credit: Uhondo.news