Amber Ray
has finally spoken about the issue that caused her to part ways with her hubby, Jamal Marlow who is more popularly known as
Jimal Roho Safi
and her reason was disrespect. That's right, according to her, she would much rather live on her own rather than be unhappy with someone.
Je wewe? Heri ucheke kwenye bodaboda au ulie kwenye Range Rover
?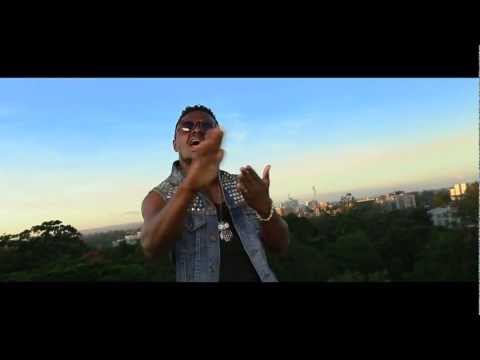 Also Read:
Jamal Loots Amira Property Then Gifts Amber Ray
Taking to her social media pages, she first shared something that seemed ambiguous that spoke to this particular preference. Her attitude seems to be that she can do bad all by herself:
Her next posts made it clear that this is a hill she is willing to die upon;
respect is that serious to Amber Ray
. She doubled down and let it be known that she has absolutely no issues with being on her own as her own company is not something she doesn't like. Her thoughts aren't a prison she is trying to escape from.
And at this point, we finally understand why she decided to step away from
Jimal Roho Safi
. Amber Ray is a woman who understands that in order to ensure she doesn't get mistreated by her partner, she has to have deal-breakers. And for her, it is down to respect.
Read more:
Amber Ray Leaves Men Drooling With Sexy Bikini Photos
Keep in mind the fact that the previous week was awash with images of the then happy couple on vacation in Coast Province. They had snuck away from her busy schedule and the eyes of the public and
she and Jimal had flown to Malindi where they racked up a Ksh 500 thousand tab
.
The couple had stayed at the Almanara Luxury Villas and according to the information they have publicly shared on their website, the resort is an "establishment with 6 Garden Villas plus a spectacular 5 bedroom Boutique Hotel."
However,
even before she was done cleaning out the sand from her sandals
, she was already taking some choice shots at Jimal Roho Safi, mocking him for fumbling their relationship. And true to her nature, Roho Safi was sent a rather tongue in cheek jibe that wouldn't have piqued our interest if we didn't already know what is happening.
So what now for Amber Ray? Now that her rather public relationship has come to an end over disrespect, what are her plans? Nothing changes as far as she is concerned. She will continue to enjoy her life and receive gifts. After all, she had intimated that men are already pursuing her and her DMs are full. So all her campaigns are champagne.
Jimal Roho Safi on his part has been rather subdued. He shared a message that showed he had accepted the end of the relationship and he was nursing his wounds. Taking to his social media page, he simply acknowledged that it was time to heal.
Other than that he has maintained radio silence, focusing entirely on his work. One has to wonder what is going on in his own home as his wife, Amira too has signalled that she was done with dealing with what she felt was the disrespectful nature of her husband's marriage.
Lakini
one has to wonder what these guys expected would come out of all this. And it would seem the wise urban proverb came to pass, after all,
si waliwachana tu?


For more hot entertainment content,
click here
.