Earlier this month, Akothee surprised fans when she posted a long break up note to her ex boyfriend Nelly Oaks on Instagram.
Read more:
Jackie Matubia Shares First Baby Photo
"I have walked out of other relationships with different ups & downs, so this last one shouldn't be a shock or a surprise. It's just a personal decision, I need time to concentrate on my new Found happiness with less destruction, I need to work on myself and my career, I am not ready for any commitment, questions, or answers to what transpired just didn't want to hurt anyone. but sorry it is what it is," she wrote on Instagram.
Read more:
"Niko Soko" - DJ Shiti's Somali Ex
In her post, the boss lady has further said that she retains utmost respect for Nelly Oaks since they have family attachments and also wished him all the best.
"Me and Mr. N have a family Relationship back in Rongo. For that matter let's respect family and keep family RESPECT, He is not someone I just picked on the streets. So for that matter Wishing All of you the best of life, she added.
Read more:
Meet Gloria Kyallo, Betty's Sexy Sibling
However, the singer now reveals that she had mentally checked out of the relationship for a whole six months before officially breaking up with Nelly Oaks. Speaking to the Presenter Ali YouTube channel after her MCSK meeting with Ezekiel Mutua, Akothee dished on how she felt like her relationship had ended since December 2021.
"I would never announce a break up if I've not walked through it. Even the biggest of the biggest celebrities out there struggle with relationship... actually, according to me I had walked out of the relationship back in December."
Read more:
"I Now Charge $20,000 For A Performance" - Reveals Akothee
In April, Akothee had posted that she had been left by Nelly Oaks which she later passed off as a Fools' month joke. But little did her fans or Nelly Oaks himself know that the joke was perhaps a way of Akothee suggesting what she felt about her relationship.
Asked about her current relationship status, the 40-year-old Akothee confirmed to Presenter Ali that she is single.
Read more:
Covid Positive? Tanasha Falls Sick After France Tour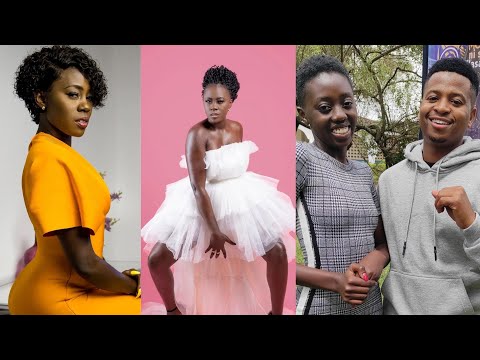 Read more:
Eric - "I'm Not Trying To Get Chantal Back"
Gone and forgotten
Akothee not only unfollowed Nelly Oaks on social media, but she also deleted all traces of him from her social media.
Read more:
Huddah - Why Men Should Marry A Woman Like Huddah
Akothee and Nelly Oaks who also happened to be her business general manager have been dating for some time now, and she has been showering us with cute photos of them together on social media until recently when she posted that she will not be posting things relating to her relationship on social media.
Read more:
Pritty Vishy Curses Deadbeat Dad On Father's Day
She has since deleted all the photos and videos she had of him on her social media accounts.