Is there a more well put together media personality than
Makena Njeri
? We are going to take a sneak peak into her closet to get a hint of how your boyfriend should be dressing inorder to impress.
Before then, let us also familiarise ourselves with just who Makena Njeri is. She is Kenya's first openly queer media personality and she recently revealed that she is gay and though to some this might not be news, she finally made it clear. In her recent TEDx talk, the journalist revealed that it took her a long time to accept herself.
She added:


"I remember for the first time in my life after very many years, I looked at the mirror and said to myself 'I am gay, I am unique and this is my truth.
"I remember that cold morning of July 2019 when I woke up and looked at my phone. I had over 1,000 messages and over 500 missed calls. My blood went cold. I knew something was wrong,"

Makena said her family knew about her orientation, and most of them fled from her because they feared they would be judged for hanging out with her. She further said that due to her sexual orientation, she battled depression due to her fear of being judged by society.
She said that growing, she used to take up roles preserved for men and would often receive backlash and criticism from those around her. Numerous times, Makena has been rumoured to be dating the founder of Marini Naturals, Mitchelle Ntalami. The two have stood their ground and said they are just friends.

That, however, isn't the matter at hand. We are here to stare in awe and amazement at Makena's great fashion sense. And indeed, she is always dressed to the nines regardless of the occasion.
Here are five photos of Makena looking sharp!
Read next:
Maina Kageni Reveals Girlfriend (Video)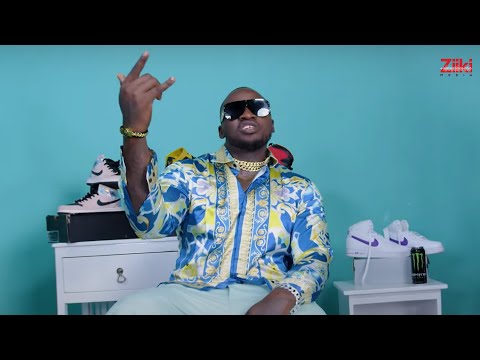 She clearly loves blazers and takes advantage of their wide selection of styles. On occasions that are clearly more upscale, she rocks a double-breasted blazer but for casual occasions, she even rocks a dinner jacket. And she clearly loves colours as her signature style is colour blocking. Her shoe game too is primed and she switches between the wet look and more standard Derby and Oxford shoes.
Enyewe hapa luku ni moto
!
Main image credit:
Instagram
For more hot entertainment content,
click here
.