In addition, the two have had very public and savage spats on social media and it seems that the possibility of friendship is akin to a squeezing a camel through the eye of a needle.
However, despite the
fat chance
, Hamisa is still open to a possible friendship with Zari that is if Zari is open to it too. The ball is in her court and the only thing preventing Zari from becoming friends with Hamisa is Zari herself.
"Kama itakuja kutokea, I'm here. Mimi ni mtu ambaye huwaga ni mzuri sana kwa kupokea watu mimi ni mkarimu. Kwa hivo kama imepangwa, kama itakuja kutokea, sawa I'm here,"
Hamisa told the
Simulizi Na Sauti
channel.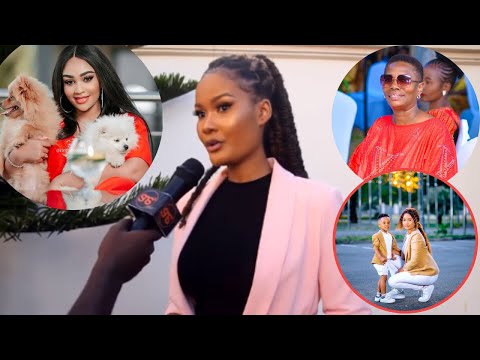 Multiple Pregnancies
For a long time, many people thought that Hamisa Mobetto and Diamond had an oops baby but as it turns out it was
planned, over and over again.
Miss Mobetto disclosed that their son Dylan came after their
fourth attempt
to
get pregnant
as she had miscarried 3 times before.
" Kama kuna mtu ambaye anauhakika wa mtoto wake nafikiri ni Diamond. Kwa sababu kabla nimzae Dylan niliwai kupata ujauzito. Three pregnancies ambapo nilipata ujauzito wa kwanza ulitoka, tulisafiri sijui tunaenda nchi gani mimba ikatoka bahati mbaya. Nikaja nikapata ya pili, ikatoka, ya tatu ikatoka. Ni period ambayo tulikuwa Pamoja. Dylan alikuwa mimba ya nne so tulikuwa wote na ujauzito wote tulikuwa Pamoja mpaka siku ambayo mimi naenda kujifungua. Kwa hiyo I feel like kama kuna binadamu alikuwa na uhakika kwamba ule mtoto ni wa kwake, basi yeye ni number moja
," Hamisa revealed on
Wasafi FM's The Switch show.