Willy Paul
has revealed details of how Diana Marua's rape allegations against him almost took away his sanity and left him in a dark place.
Read more:
Nadia Reacts To 'Kai Wangu' Reaching Number One
In a candid sit-down interview with YouTube celebrity host Eve Mungai, Pozze accused Diana of messing with not just his financial stability, but also his mental health which eventually drove him into a deep depression which he is still managing until today.
In an infamous confessional video that has since been pulled down via a court order, Diana made damning allegation of rape against Willy Paul. The video went viral at the time and Diana garnered a lot of sympathy while Pozze lost everything- from corporate sponsors to music gigs.
Read more:
Nikita Kering Stuns As She Unveils Curves In Very Tight Dress
"Something happened- some accusations. Unajua Pozze anakuanga a very strong man, a very strong person. So, hata machozi yangu hakuna mtu ashawai ona, apart from siku moja tu, kwa kitu ilinihurt sana. And ilinimess kabisa. Unajua allegations za uongo vitu zinaweza kufanya? Before watu wakuje kujua ukweli utakuwa umepoteza a lot."
When Eve prodes more about his mental state. Pozze confirmed that he was not in a good place in the months and years following the allegations. "I was depressed for some time. Actually, ata saa hii. But I'm still working on it. I'm still going through something, but I'm working on it. Itakuwa sawa. Ni kazi ya Mungu."
Read more:
Otile Hooks Up With Rumoured Lover For New Song
Pozze credited God and the surprise hitting of his song Toto for his recovery from the poisonous ordeal.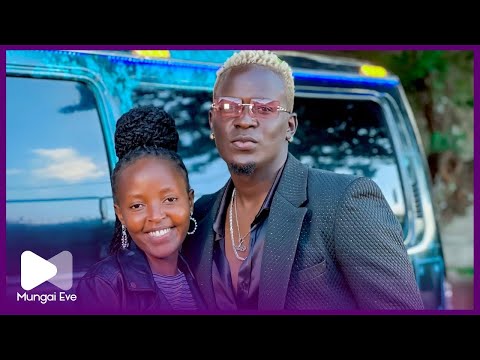 Read more:
Fans Go Wild For Milly Chebby And Jackie Matubia's Bikini Video
Willy Paul rubs it in Bahati's face
You can tell Willy Paul has waited a long time for this day to arrive. The day when he could laugh at his industry rival Bahati's demise. And he has taken full advantage to throw shade after
Bahati's dismal performance
in his Mathare member of parliament contest.
Read more:
"Nikubaya Niko Broke!" - Juliani Shares Till Number
Bahati finished his much-publicized contest far behind two other contestants. And to make things worse, the man who he refused to step down for, Anthony Oluoch, has won it quite easily.
Pozze who also hails from Mathare, just like Bahati, took to his Instagram to throw some underhanded shade at the
Wa Nani
singer. He celebrated Anthony's win and suggested that he has saved Mathare from poor leadership.
Read more:
3 Wives?! Stevo Simple Boy Shares His Marriage Plans
"I would like to take this opportunity to congratulate two of my good friends. First, congratulations to the one Antony Oluoch for Winning the MATHARE MP SEAT. You are what the people of MATHARE need sir. You must have really done a good job sir, retaining that seat is not easy! Keep pushing, MATHARE is my home and I'm glad it's in Safe hands again."