Willy Paul
can be accused of many things, but one thing is for sure, he will always speak his mind. After all Pozze has never been afraid to tell it like he sees it.
Read more:
Diana And Bahati Reveal Why They Faked Their Breakup
And now, perhaps after being consumed by the last three days of the fake and made-for-TV "Bahati cheating scandal", Pozze has evidently had enough of his fellow Gospel artiste. Thrown into the mix and not spared either is Ringtone who is not a stranger to controversies.
Pozze had this to say about Bahati and Ringtone Apoko;
"Surely hawa watu wawili ni mziki imewashinda ama kila saa ni umama na kiki??? Kaeni chini mjionee moto!!".
Read also:
Joyce Omondi And Ringtone Attack Each Other Live on TV
Not satisfied with simply questioning Bahati and Ringtone's masculinity, Pozze wants to give them a musical lesson as well. Ever the showman, Pozze took the opportunity to announce a surprise album release set for tomorrow. An album that he swears will be the best to ever come out of Kenya- ever.
"Tomorrow I'll be dropping the best album yenye ishawaitoka hapa Kenya! Yaani nitawafunza na audios tu. Kesho album itawaumisha kichwa pamoja na wenye tabia kama yenu [Bahati na Ringtone]."
Well, at least Willy Paul is speaking for all of us when he calls out Bahati and Diana for the shameless promotion of their new song using a manufactured cheating scandal.
Read also:
Cannibal Narrates His Devil Worshipping Experience
Whether it turns out to be a genius marketing move by Diana and Bahati is yet to be seen. The new song is already clocking 200,000 views within 5 hours of its Midday release. Not bad.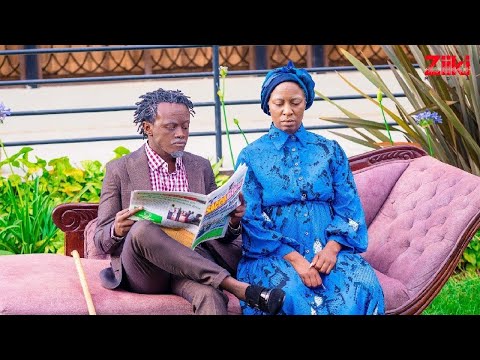 But at least fans of the Being Bahati reality show couple can stop holding their breath and fearing the worst. The scandal turned out to be no scandal at all.
Read also:
Why DJ Mo Was Right in Cheating On Size 8 - Maverick Aoko
From the moment Bahati and Diana started by unfollowing each other on social media,
a video of Bahati with a woman
who he was supposedly cheating with surfaced and later on
Diana
begun looking for a new house to move in to. Diana even snubbed her step-daughter's birthday when Bahati posted his baby mama Yvette.
These two really went all out to fake the
break-up
.
Read next:

Timeline of Bahati And Diana's Break Up
Willy Paul Caught Thirsting Over Azziad
"Shaky And Unprincipled" - Which Gospel Artist Is Esther Wahome Calling Out?