Content creator Celestine Ndida alias Wakavinye and her husband Njugush announced that they are expecting their second child a few days ago. Following up on the story Mungai Eve had an interview with Mama Tugi that she posted on her Youtube Channel.


In the interview, Celestine revealed that she is not planning to have a normal delivery but rather C-section. The reason for this is that she does not want to experience any pain in the process.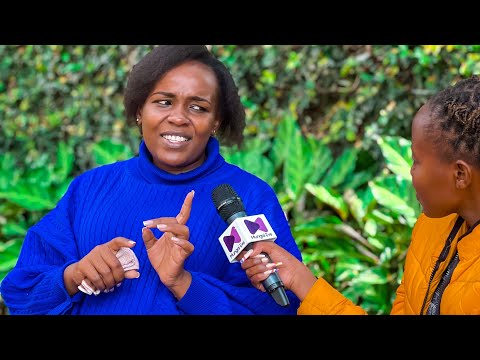 This will be their second child together as their firstborn Tugi is already doing big in the entertainment industry despite his young age. The boy's Youtube channel already has more than 130 000 subscribers.


Tugi is also taking in his parents' footsteps as he is also as funny as his father, and you can attest to that through the video clips of him that have been shared on social media.
The content creator revealed that she tried normal delivery with her first pregnancy but there was a complication, and it was too painful for her.


She further noted that they had waited for so long to have a second child but it was not happening. She finally revealed that it is after her son started praying about it that they finally conceived.


"We had thought of having a baby for so long. We kept planning but it was not happening. We have waited for long and God maybe just answered our son's prayers," she said.
On her experience with the current pregnancy, Celestine revealed that things are much easier compared to her first. attributing that to age and experience.


Mungai Eve went on to ask her if she plans to record and share the content of herself in the delivery room as has been the case with the Wa Jesus family.
The content creator responded by saying that their content is not centered on such and instead she plans to bring in experts on her channel who can educate her followers on matters of pregnancy and parenting.


"We are comedians and so unless Njugush just comes in the theatre to make you laugh then we will not shoot that. People have different content but ours is all about comedy," she said.
Last month the wa Jesus family stirred a debate after posting content of Milly wa Jesus in the delivery room while having their secondborn child.


Some of their fans felt that the footages were too explicit and personal to share on the internet while others were okay with them. BothKabi and Milly however were not bothered with the content.