Does clouting helps? Questions many of
Vera Sidika's
fans have been left questioning after her song set the Youtube record of the most disliked song on youtube barely three months after its release.
Vera Sidika released her song 'Popstar' after a week of clout chasing. From Nasra flaunting her bill to lying that she had gotten rid of her signature bum.
Vera Sidika attracted a lot of attention after declaring that she had suffered health problems and had decided to remove her butt implants, she came out trying to advise women to not think of undergoing any procedures only to find out that she had lied and this might be why her song has amassed such dislikes.
The song has gathered over 499k and 39k dislikes views on youtube and the number and dislikes keep growing. Many have suggested that the clout-chasing effect is not as long-lasting as talent.
'If she is talented as she claims, she does not need to clout chase'
A fan said.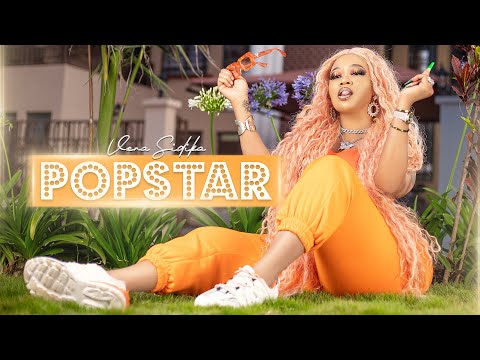 It has been said that Willy Paul's song Lamba Nyonyo received 38k dislikes according to a search by Buzz Central.

Cardi B Wa Githurai- Best Of Reactions To Vera Sidika's New Song
Many people had thought that it was true that the implants had an impact on her health, which prompted her to get rid of her trademark booty, turned out Mama Asia is the new queen of show biz and on this one, she has gotten Kenyans.
She posted videos of getting ready for surgery so that Kenyans would think she had lost her buttocks. Her husband Brown Mauzo then appeared to console her in front of the public, saying he still loved her even though she had lost her bum. Yesterday deleted all her old photos from social media, making netizens think she wants to start afresh. Bahati had pulled the same stunt and it has worked out well for him.

The new song has left fans comparing Vera Sidika's prowess to Diana B. Many think that Vera is better than Diana while Diana B's fans have maintained that she is the queen.
Here are some of the comments that caught our attention from a video posted by Nairobi Gossip Club.
mulamwah:carTI Pi
iamatieno: This talent should remain HIDDEN‼️
vdj_jones:Tako si tako bila Vera😂😂😂Ochungulo family mnaniangusha. Time kama hii ni kuingia studio kutolea Vera song
emmah_mutuma:eeeeeeei veeera watu walisema ni clout kabla ya kuachilia ngoma😂😂😂 hii ngoma nayo maoni hata sina
liz_victoria:Sasa nilikuwa na plan ya kuget nyash nilicancelle it juu ya hii story ya Vera sidika 😂😂kumbe ni wimbo anatoa 😂😂😂weuh
hemy1remy:Ati Cardi B wa Githurai 😭😂😂😂🙌
In light of Vera's much-talked-about
butt reduction
announcement, Huddah took to her Instagram to make a cryptic post that could be aimed at her old rival in the streets. A lot of the talk revolving around Vera this week has centered around how her booty was cosmetically enhanced. And seeing how Huddah's post on her IG stories was all about authenticity, there's no doubt she had Vera on her mind when pressing send.