Popular city lawyer and aspiring Nairobi Senator, Karen Nyamu has responded to Samidoh's wife Edday Nderitu after she went after her senatorial campaign.
Edday endorsed Julie Kabogo from the Chama Cha Kazi party and noted in her caption that she was her choice. Fans quickly took note of the subliminal message aimed at Karen and proceeded to give their thoughts on the issue.
Karen's response
The other message in the text is that her ex should tell his dog to stop being excited every time it saw her as they are no longer together. Do you think when she is talking about a dog she is talking about Edday?
Maybe Samidoh has an actual dog, but since he has never shown us a dog in his posts it is safe to say that Karen knew what she was doing as she captioned the image with a laugh and a message that noted,
"patia doggy news pls".
A whirlwind romance
It's such a surprise to see that she might be broken up with Samidoh already. The two have had a long-running affair which resulted in the birth of one son and they are now expecting another baby, as
Karen is heavily pregnant.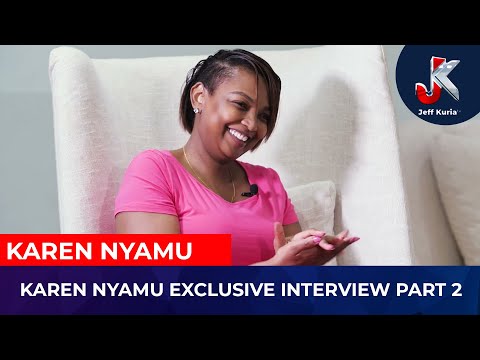 Karen noted that her second child was unplanned
as it was an election year and she was unprepared for the child as she was in the thick of things campaigning. She noted that she was stressed because she realised the man she was with did not know what he was doing with his life. His movement and actions did little to instill confidence in her.
Do you think that Karen has finally grown tired of Samidoh and pulled the trigger on their relationship?