In 2019, Mr. Seed's world
erupted into drama
after he quit EMB records in a huff. What started as a simple social media tiff between him and some people in the Gospel industry quickly degenerated into a
massive storm
after he was accused of rape.
In an interview with
Carolina's Hot Edition,
Mr. Seed
opened up about the accusations that not only shook him but also his family.
"It hurt me so much. I don't think there is any story that has been written about me that ever hurt me as that one did. I remember I deactivated all my social media accounts because it affected me so much. Because you can imagine people sitting down and plotting something against you. The girl accused me of raping her and it was a lie. She even called me and confessed that she was paid Shs10,000 to say all those things and she apologized. I even met her and called her pastor,"
he shared.
"That was bad,"
the father of one said emotionally,"
Rape is a serious allegation. I respect women too much to force myself on them."
As
Mr. Seed
faced a storm of reactions online, his wife Nimmo learned of the story on the internet and called him crying. In addition, his phone started blowing up with phone calls from pastors, friends, and even blogs.
"The worst thing about all this is that those who post fake stories don't know there is a huge impact on us because there are so many people they hurt. They don't only hurt us but also our extended family. This all happened whilst my wife was pregnant,"
he disclosed.
Given that Nimmo was at her
parent's house
at the time, Mr. Seed had to deal with the storm alone.
"It was so bad and for a whole week, I cried. I've never said this anywhere, I locked myself in the house in a dark room and cried. I couldn't imagine I had been accused of rape and switched off my phone. People were blowing up my phone as it was that bad but I thank God he gave me strength,"
Mr. Seed revealed.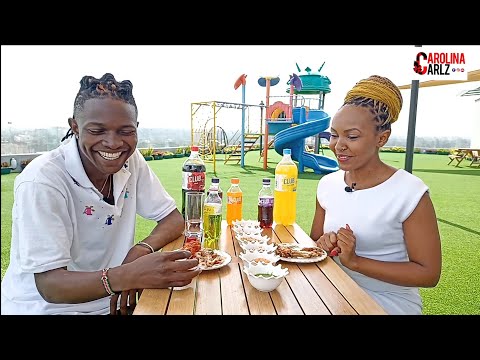 When the storm died down, Mr. Seed became more determined than ever to make his career as a solo artiste successful. "After that, I chose not to give up and I did my first stadium show in Huruma. Before anything good comes there is always a setback."

Following that scandal, the singer decided that he was officially done with the drama because he had seen the impact on his loved ones. "On that day I said I don't want drama," he concluded.

Images: Instagram