Ringtone Apoko
has added his voice to
criticisms of Diana B's music
amid the huge success of her new song
Narudi Soko
.
Read more:
Hukuweka Sukari Ukanyang'anywa Prado, Diana To Tanasha Fuelling Beef
Yesterday, Diana B officially took the crown of the biggest song in Kenya as 'Narudi Soko' peaked at number one on both YouTube and Boomplay charts. "Thank you for voting, fam. Trending at No.1 on youtube and still the Number 1 song of the week on the Boomplay Kenya charts 😎," Diana celebrated the achievement.
But now, fellow musician Ringtone has come out to criticize the song and the singer. In a video circulating online, Ringtone has compared the lyrics of the song to prostitution. He also called for the song to be banned.
Read more:
Jimal's Sister Blasts Amira For Being 'Messy'
"Hiyo ngoma ya Diana ni ngoma yenye haifai kuruhusiwa ichezwe, kwa sababu inatenekeza umalaya. Inaambia wanawake waache mabwana zao, waoge, warudi soko kuuza. Kwani soko ni nini? Soko si ni mahali pa kuuza vitu. Sasa wanawake wanafaa kwenda kutuuzia nini soko?"
Read more:
Amber Ray Pens Emotional Message To Unborn Baby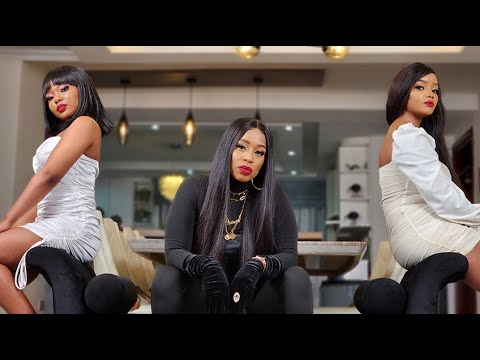 Diana's sponyo days
Diana Marua
had gotten the whole industry shook recently. She trended for almost a whole week for a confessional video where she
admitted to dating multiple men for money
and then old pictures started to resurface of her with several different men.
Read more:
Betty Turns 34 - Her Most Controversial Moments
Among the famous people spotlighted included footballer
Victor Wanyama, whom Diana previously denied
ever dating. And another one was comedian-turned-politician
Jalang'o
.
Read more:
Willy Paul Reveals He Slept With Nandy
Many people concluded from the pic that Jalas was on of Diana's sponyos. Even podcaster Andrew Kibe speculated that Jalang'o and his infamous boys club must have enjoyed Diana to the fullest during her ho phase.
Anerlisa bashes Diana
Keroche heiress
Anerlisa Muigai
posted her own reaction to the viral video of Diana Marua confessing that she dated multiple men for money in the past.
Read more:
Eric Omondi Puts Raila, Other Old Politicians On Notice
"Nothing against Diana," she started, "I am one of the people who admire her as a mum but why the need to come out right now?" she wondered. "Sad truth is that people will go straight to the body count."
She then went on to defend Bahati's honour as she sees him as the unintended victim in all this hubbub. She also threw in some advise to Diana to boot: "I think after being a mother and having a man who has accepted all your flaws, this kind of information should be kept private. Your past sometimes can get people viewing you differently even if it's to help people and if you really want to tell the story use a friend as reference, the message will be heard."